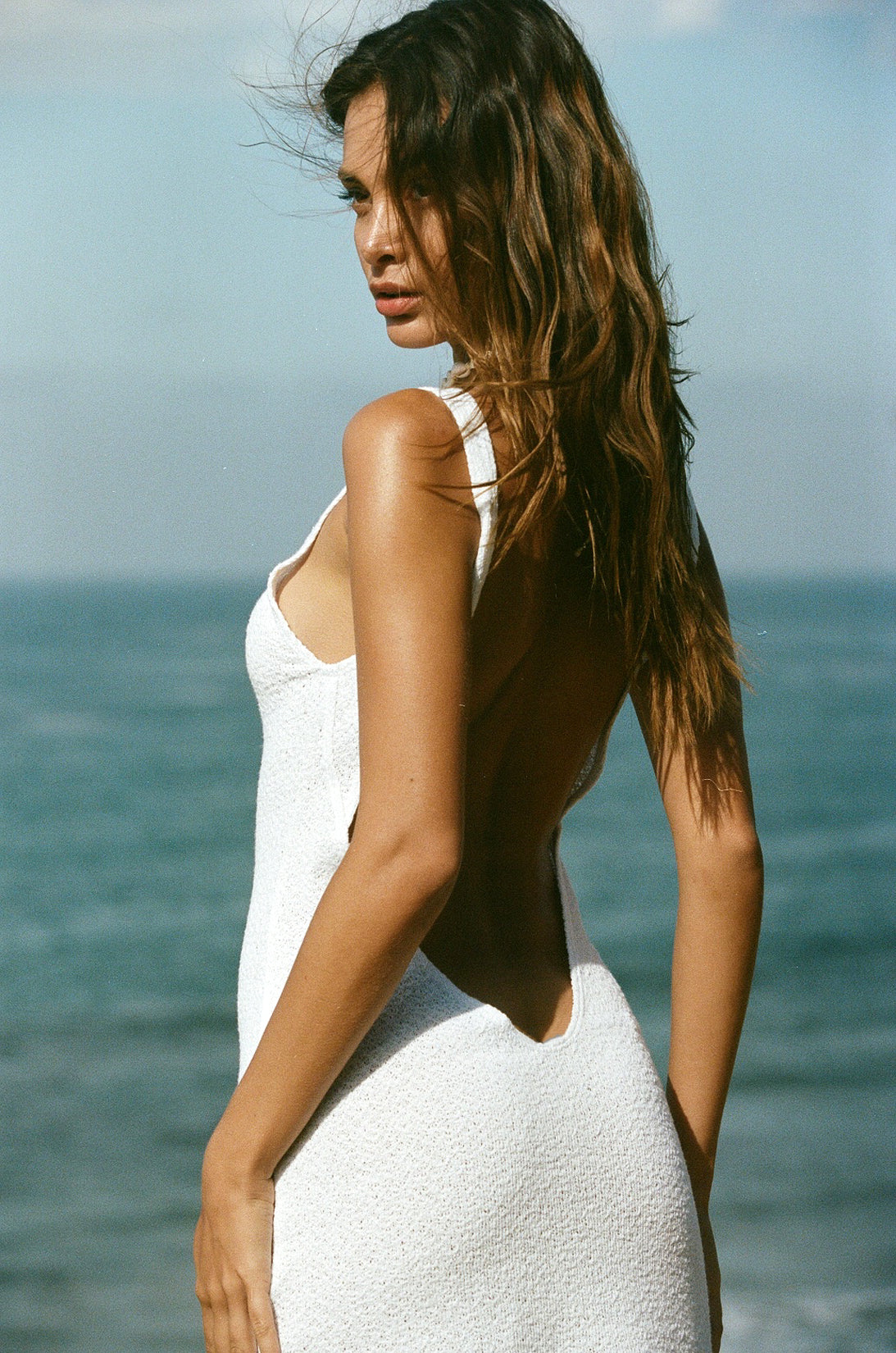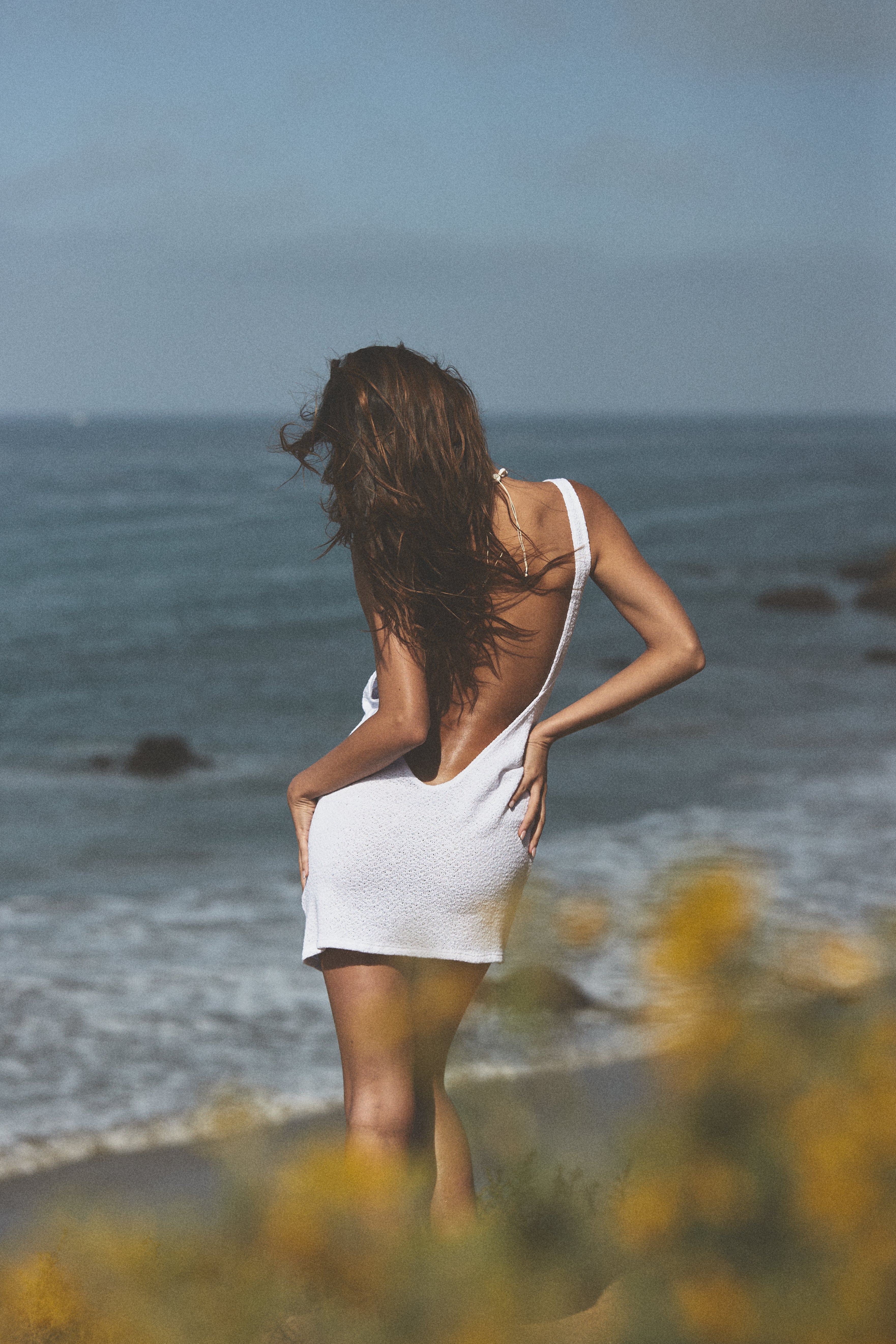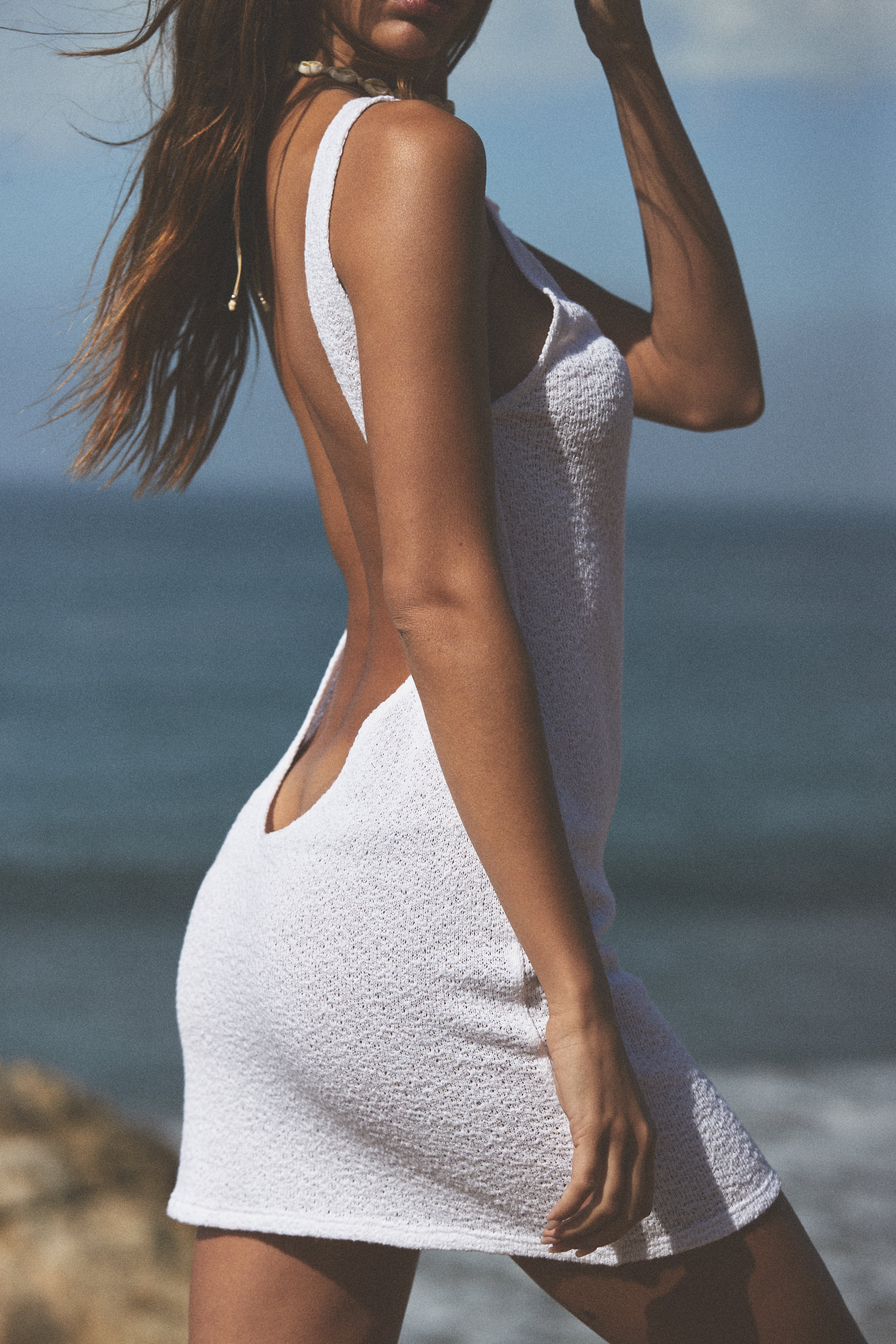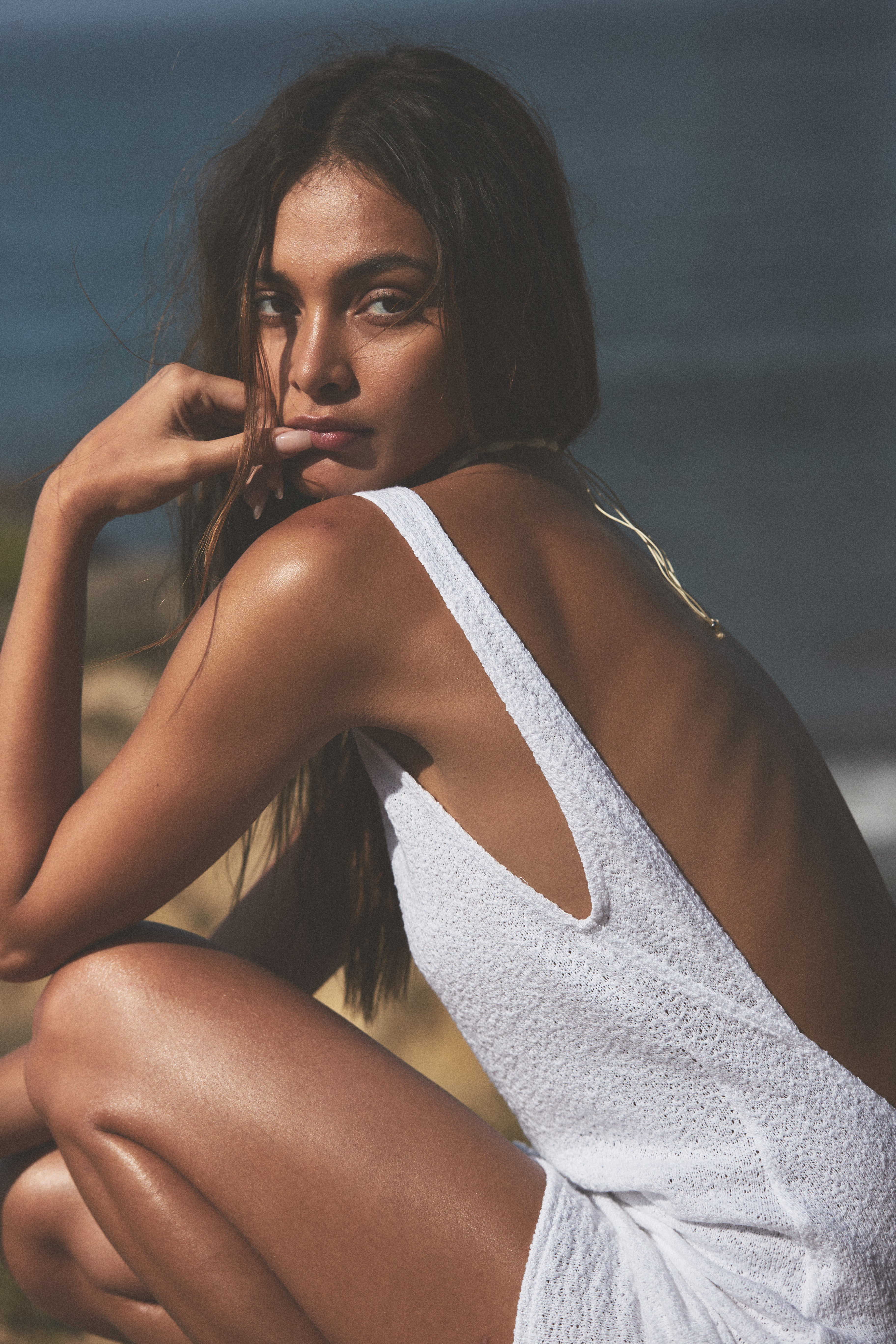 Embrace the magic of Kendall. The Kendall dress is not just a piece of clothing. It's a masterpiece of sensuality, an embodiment of elegance, a garment that would steal hearts and become an everlasting closet staple. 
A seductive low back mini dress that is an ultra-versatile seasonless staple you'll want to wear forever. A classic silhouette with delicate straps and figure hugging, luxurious crochet fabric that is made in Los Angeles. Slip into this alluring dress and let it weave its magic. You'll feel like the most beautiful woman in the world, and all eyes will be on you.
Handmade with love in limited quantities by our talented seamstresses in Los Angeles, California.

Seductive low back

Crochet fabric
50% cotton 50% rayon (fabric is made in Los Angeles)
Dry clean highly suggested

Cotton: Cotton is a fiber that is plant-based and as such is more sustainable than synthetic fibers. It is also renewable. Rayon fabric is biodegradable.

Our owner, Gergana, searched far and wide for the perfect fabric to bring this dream to life. And fate led her to a manufacturer in LA who crafts the most exquisite crochet fabric, right there in their facility. The moment we laid eyes on the fabric, we knew it was meant to be. It was love at first sight. The first sample we made in this fabric was a perfect match - a true union of beauty and craftsmanship.
Model wears a size small and her height is 5'8"
Mini length
Runs true to size
Our average margin ranges from 2.5-3 while the rest of the fashion industry's margin is between 4-8. We believe sustainability goes hand-in-hand with transparency. There are a lot of costs we can't neatly account for like photography, employee salaries including sick pay and insurance, design, fittings, samples, office rent, and much more but you should know what you're paying for so you can better understand the value of the garments you buy.

Fabric: $4.95
Hardware: $8
Labor: $47.23
Transport: $5
--
Our cost: $200
Other brands: $350