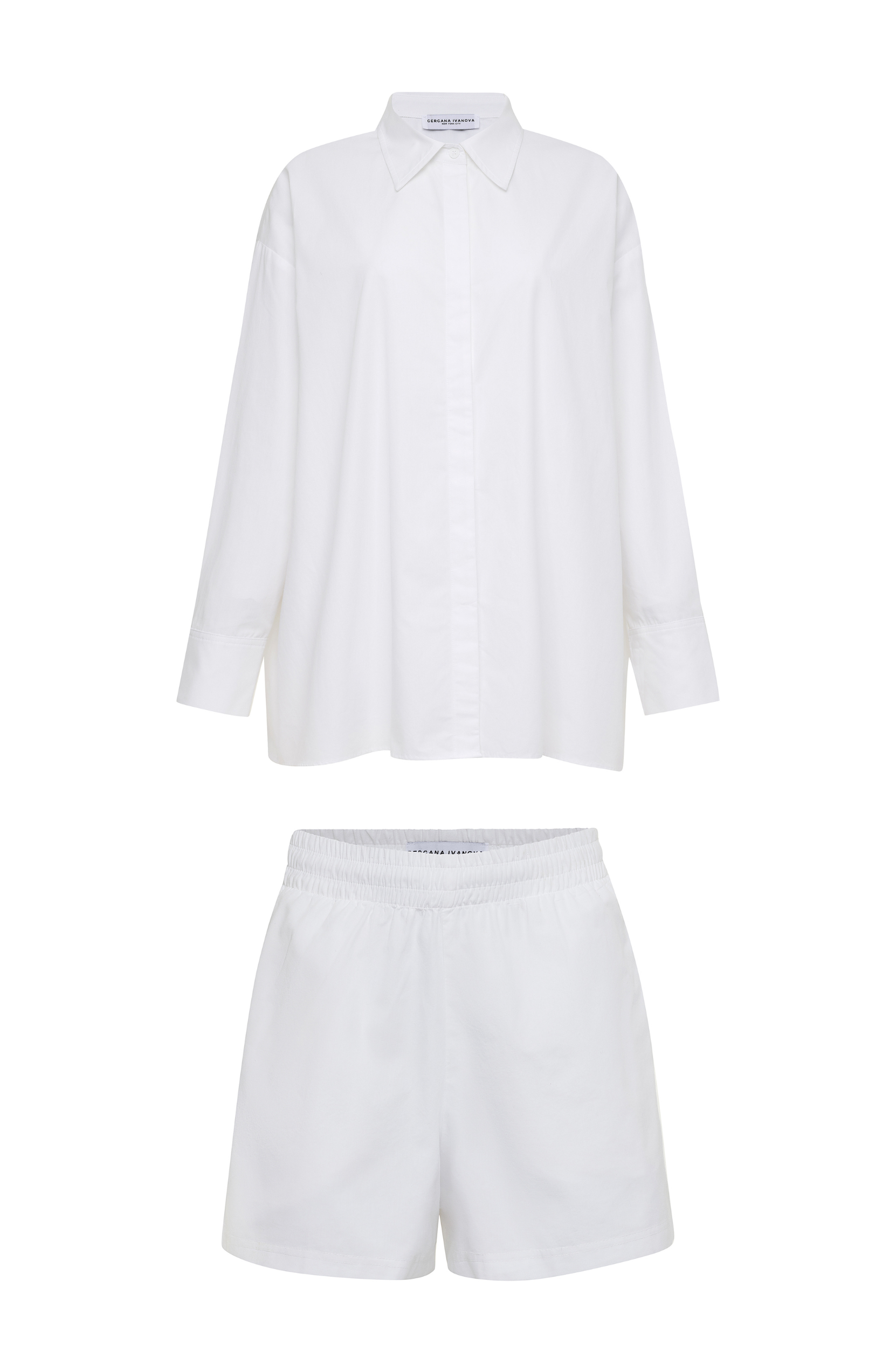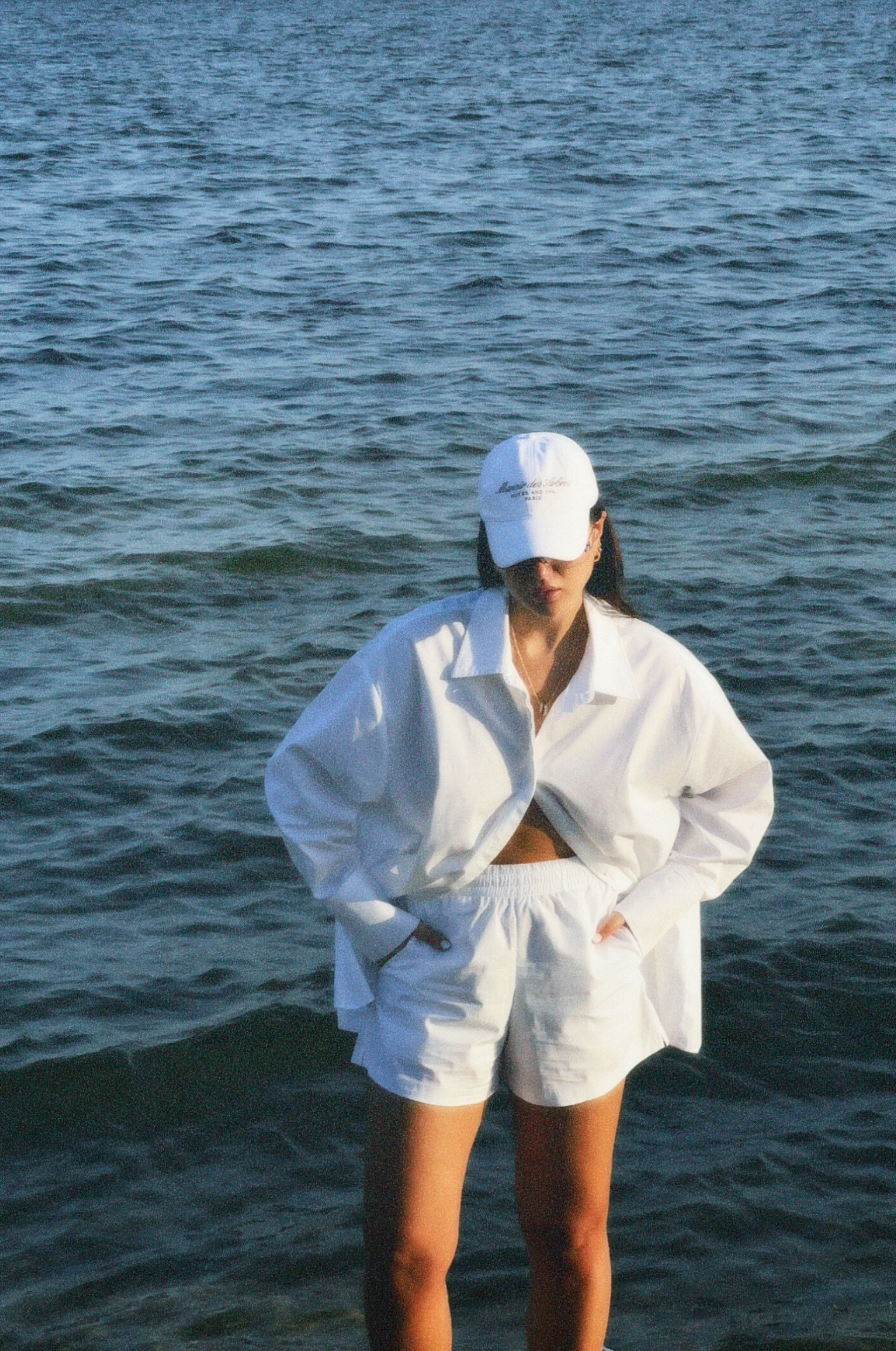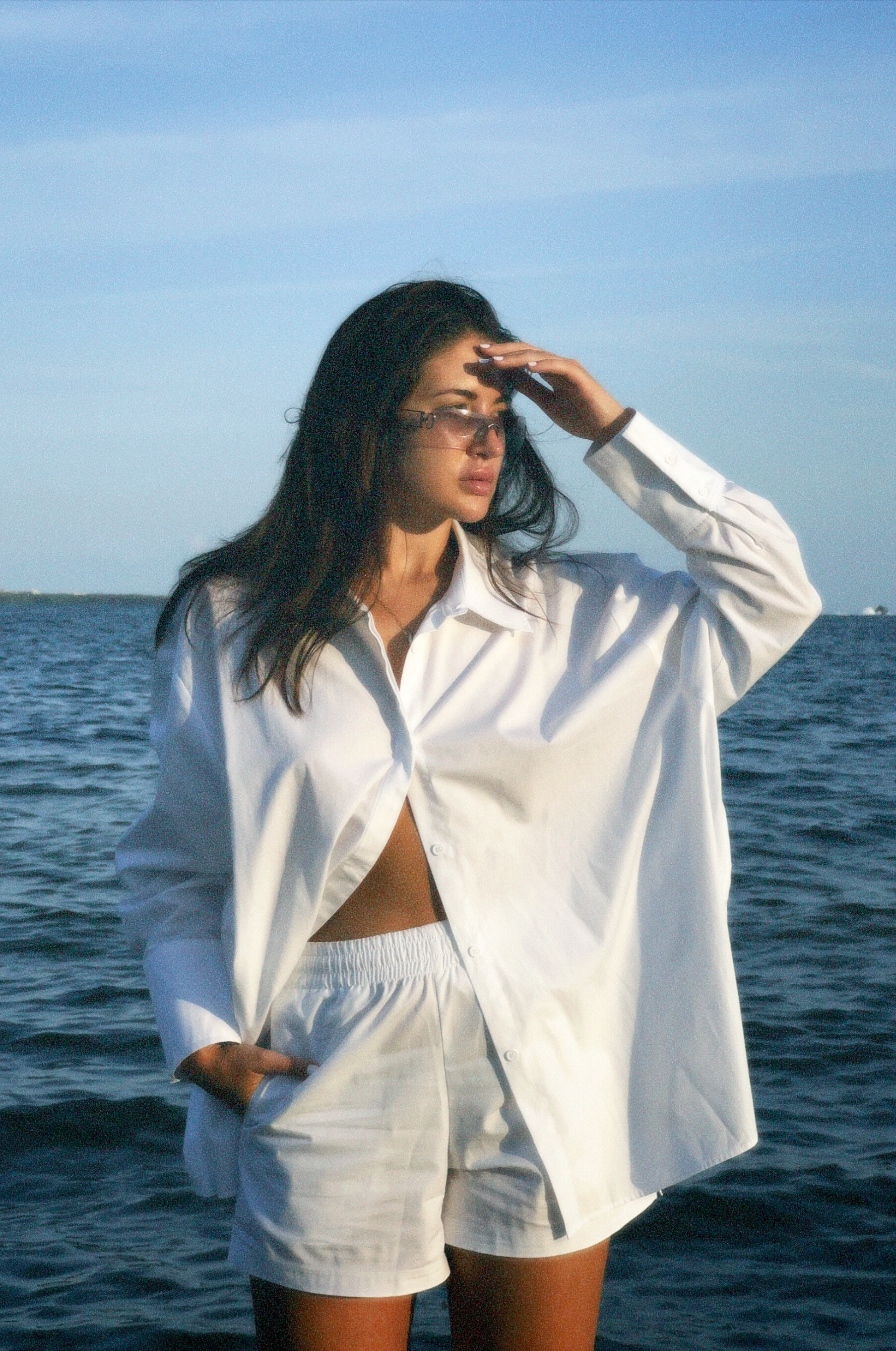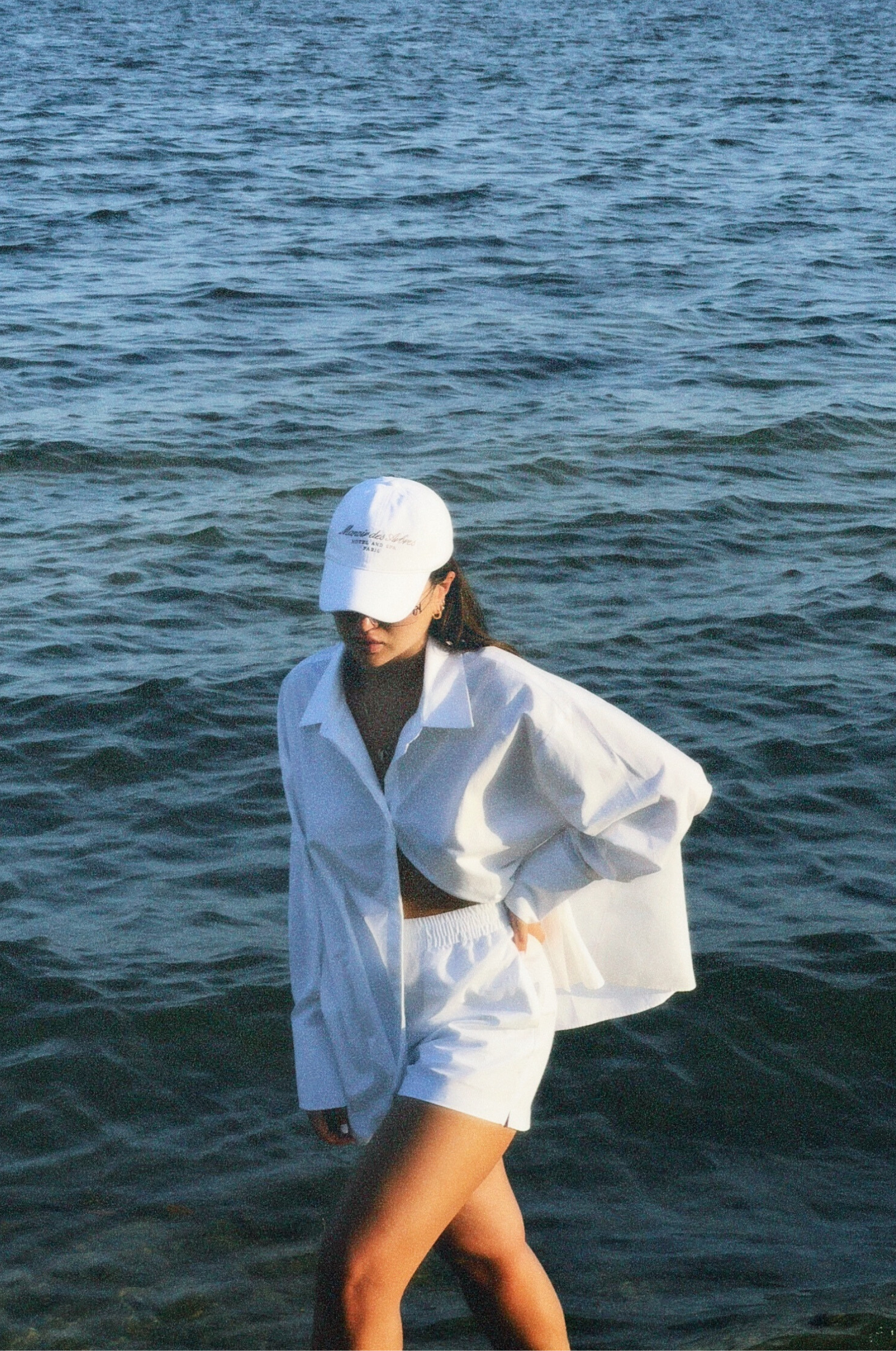 Meet Isabella and Amber, a classic set that has become a proven closet staple.
Ultra-versatile year-long essentials destined to become a perennial favorite in your wardrobe. Boasting a timeless silhouette, the Isabella shorts boast a comfortable drawstring waist, ensuring both style and comfort. Meanwhile, the sleek and timeless Amber shirt is classic button-down with a sophistication pointed collar and button cuffs. These beautifully crafted pieces will become an integral part of your effortless wardrobe and style.
Isabella shorts:
Made in Los Angeles, California.
Drawstring waist
Side pockets
Amber shirt:
Made in Los Angeles, California.
Pointed collar 

Straight hem

Button front closure 
Button cuffs
Both are made from 100% organic crisp cotton poplin
Dry clean

Organic cotton vs. conventional cotton: organic cotton is grown without harmful chemicals, leaving the soil, air and water free from contaminates that can cause harm. Organic cotton produces around 46% less CO2 and uses far less water to grow since organic cotton growers typically utilize rain far more than irrigation.
Isabella shorts:
Model wears a size small and is 5'8"
Runs true to size
Inseam: 4 inches

Amber shirt:
Model wears size S/M and her height is 5'8"
Oversized fit
Our average margin ranges from 2.5-3 while the rest of the fashion industry's margin is between 4-8. We believe sustainability goes hand-in-hand with transparency. There are a lot of costs we can't neatly account for like photography, employee salaries including sick pay and insurance, design, fittings, samples, office rent, and much more but you should know what you're paying for so you can better understand the value of the garments you buy.

Isabella shorts:

Fabric: $7
Hardware: $8
Labor: $35.42
Transport: $1
--
Our cost: $150
Other brands: $250

Amber shirt:

Fabric: $15.34
Hardware: $10
Labor: $58.97
Transport: $1
--
Our cost: $200
Other brands: $426