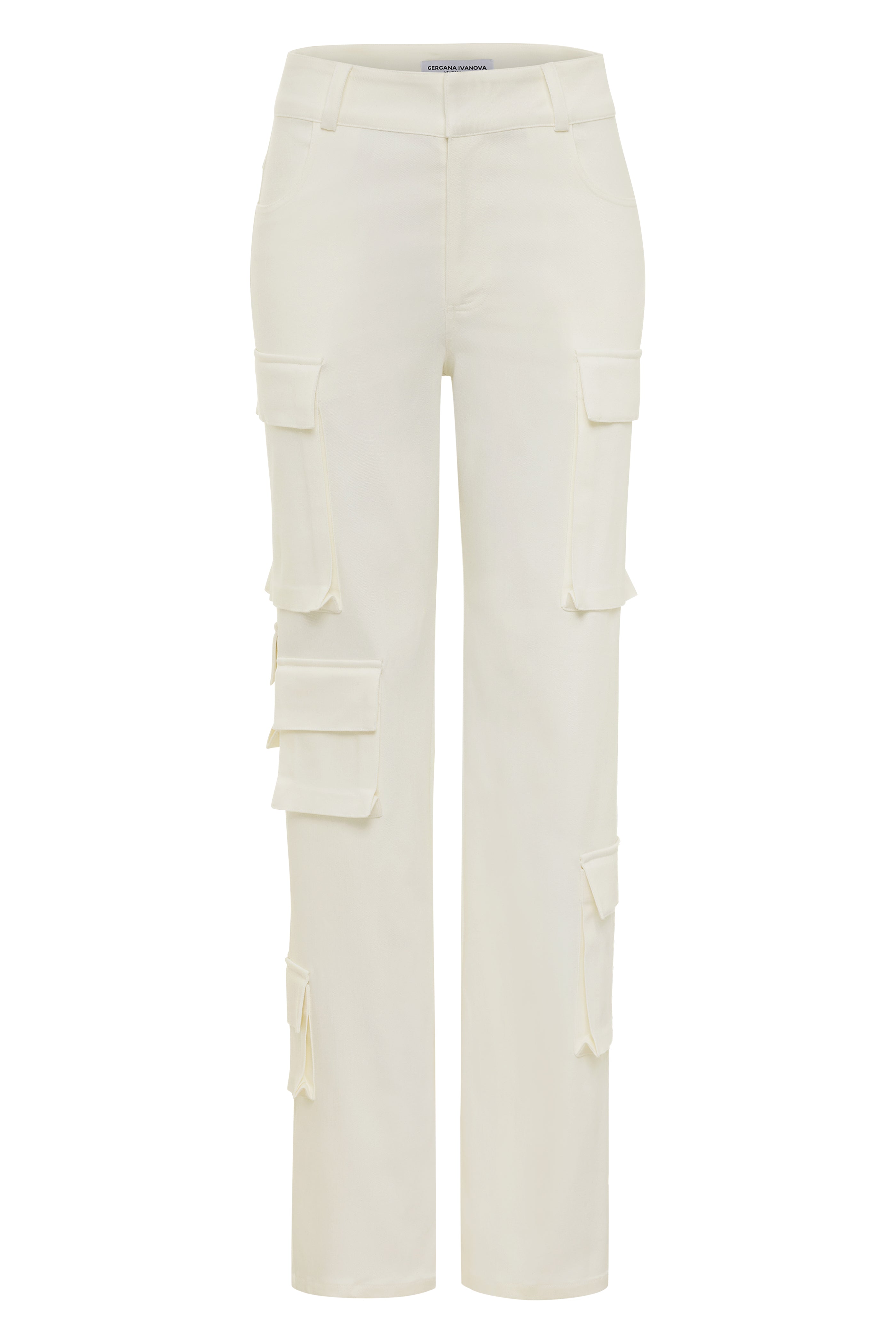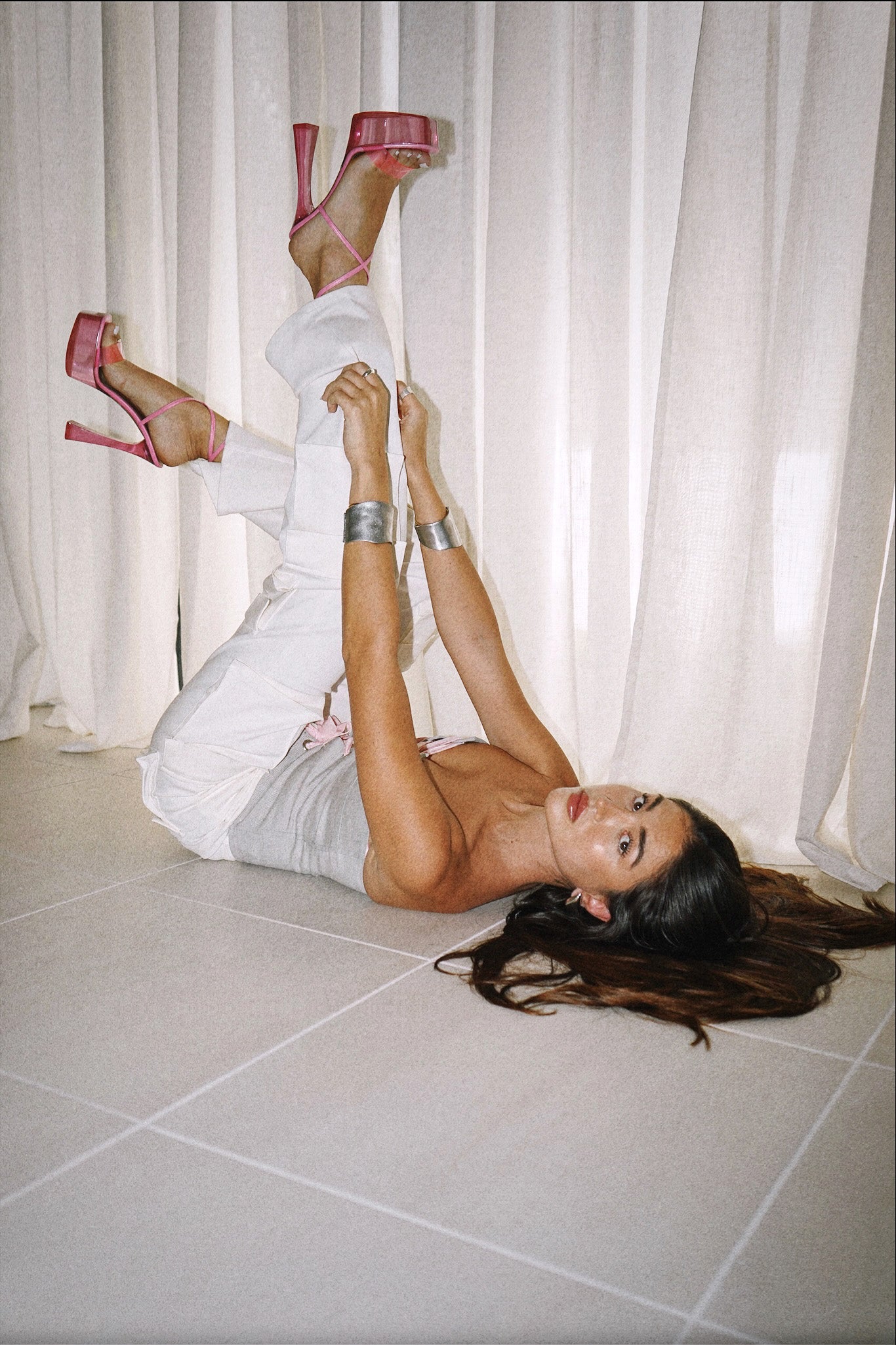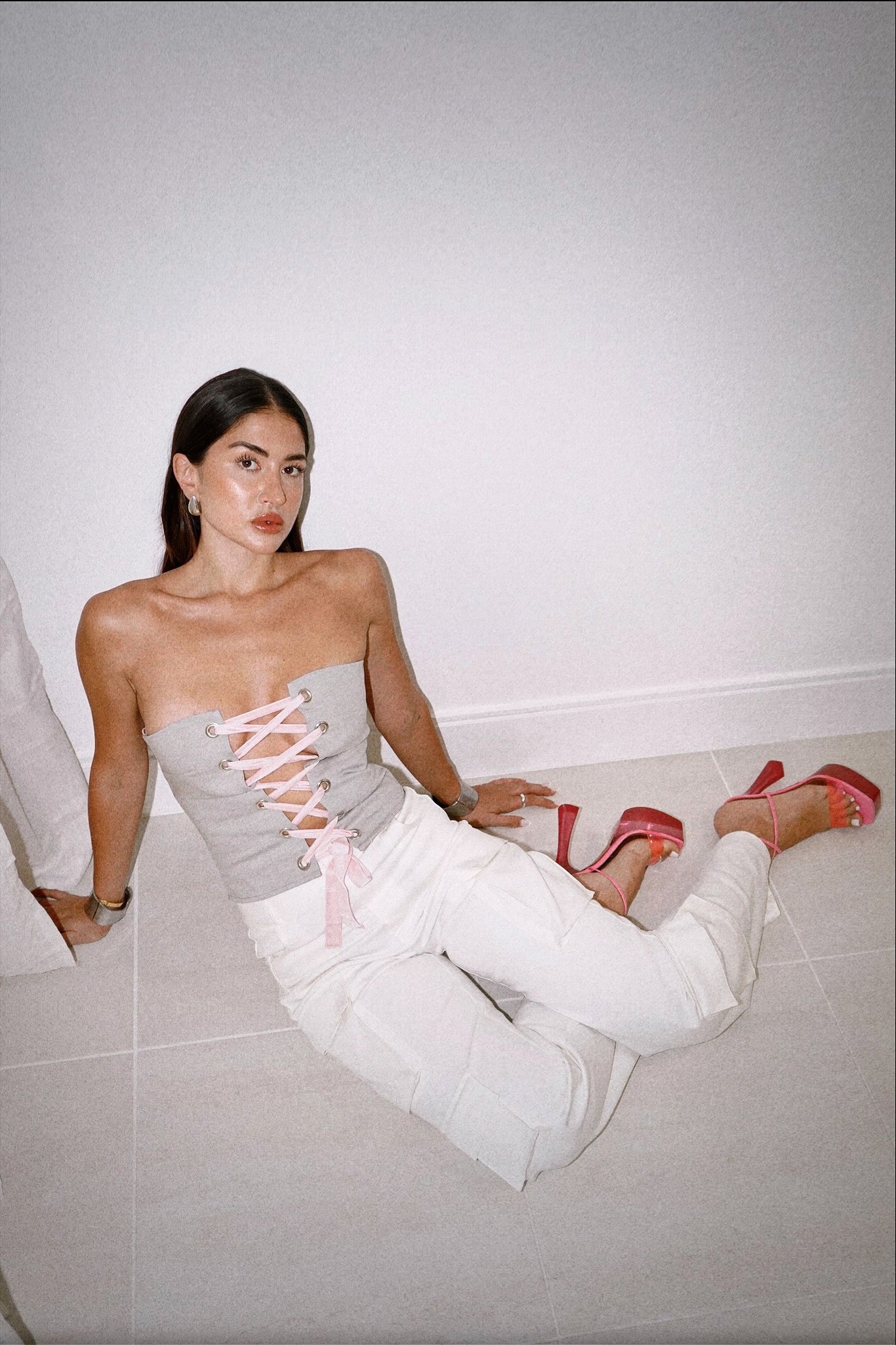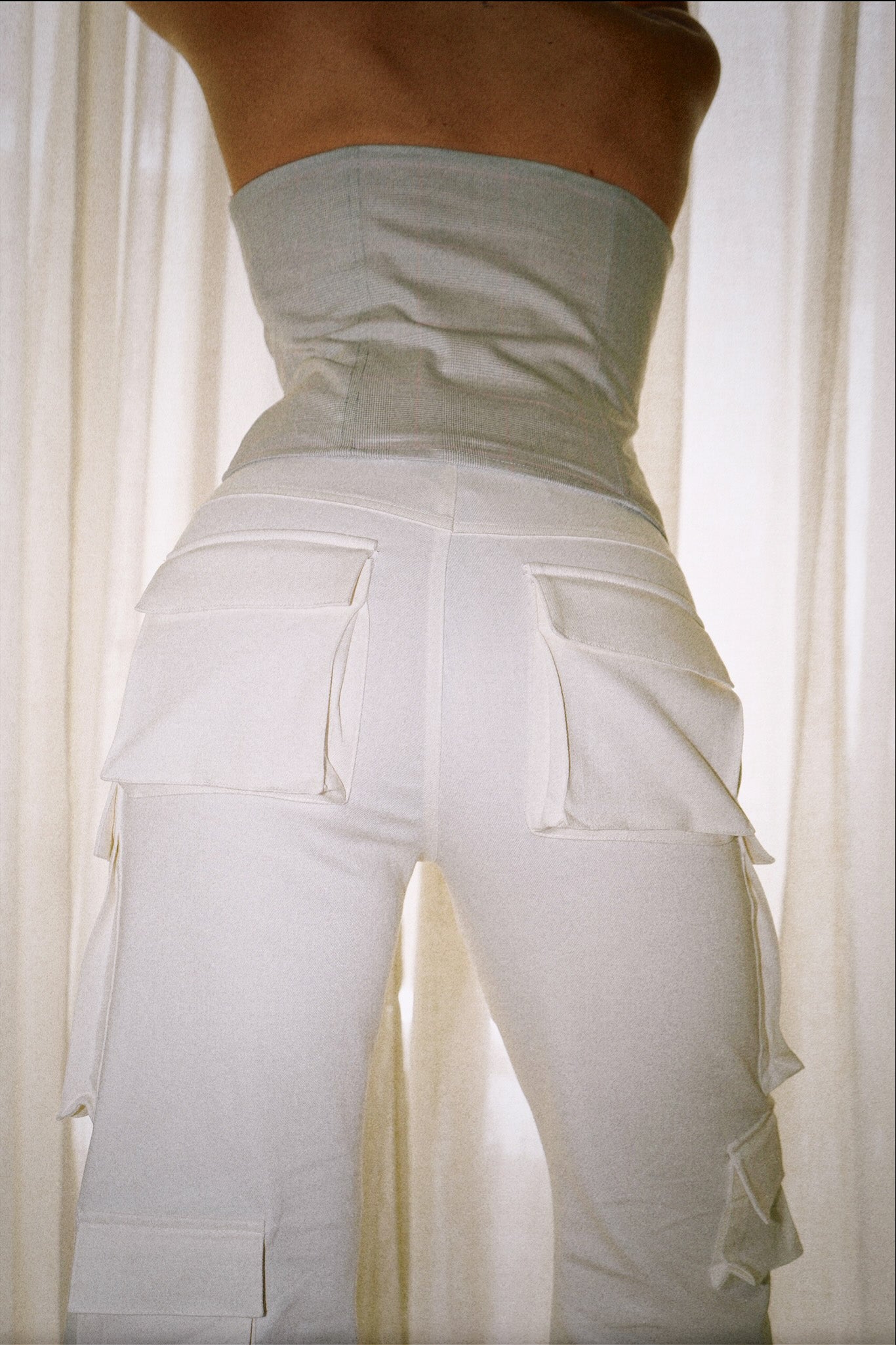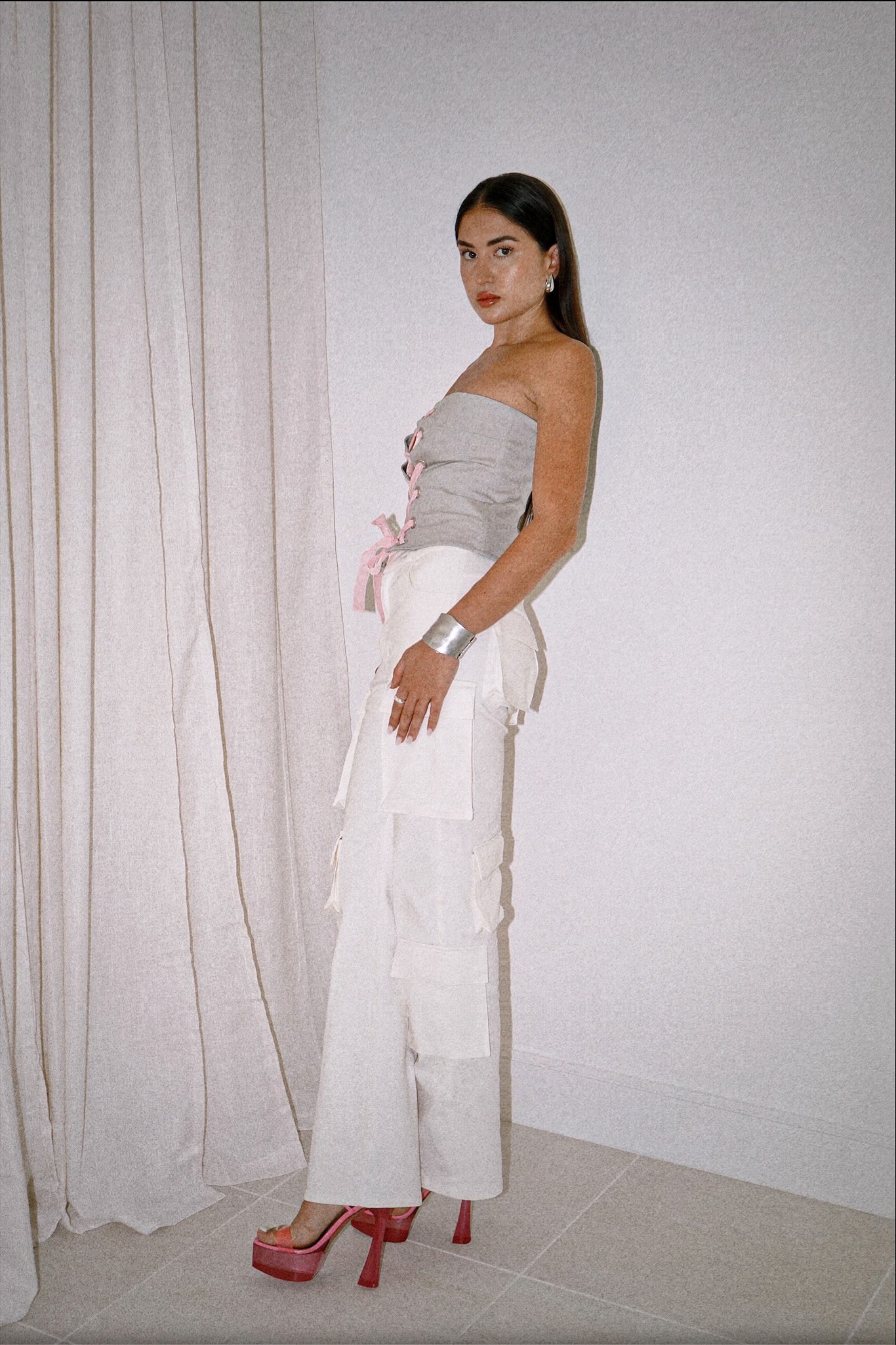 Introducing the mesmerizing Candice Pants, where functionality meets romance in perfect harmony.

With the Candice Pants, you can easily carry your essentials in the functional cargo pockets. Made from beautiful deadstock Italian cotton twill fabric. This fabric has a delicate stretch that gracefully molds to your body. The high-waist design cinches your waist and elongates your silhouette.
Designed and crafted in the heart of Los Angeles — where functionality meets romance. Make your fashion statement, as only a limited quantity of these captivating pants is available.
Made in Los Angeles, California.
Made in limited quantities
Off-white color
Relaxed silhouette
Slant hip pockets
Functional cargo pockets throughout
Hook and bar closure
High-waist
Belt loops
Italian Off-White Stretch Cotton Twill

Dry clean recommended
Model wears a size small and is 5'8"
High rise

Inseam:
XS -32"
S -32.5"
M -33"
L -33.5"
XL -34"

Waist:
XS -27"
S -29"
M -31"
L -33"
XL -35"

We strive to accommodate a diverse range of body sizes and shapes. To achieve this, we often opt for slightly longer garment lengths. This approach allows for more flexibility during the tailoring process, as it is easier to hem a garment to a desired length than it is to add extra length. 
Our average margin ranges from 2.5-3 while the rest of the fashion industry's margin is between 4-8. We believe sustainability goes hand-in-hand with transparency. There are a lot of costs we can't neatly account for like photography, employee salaries including sick pay and insurance, design, fittings, samples, office rent, and much more but you should know what you're paying for so you can better understand the value of the garments you buy.

Fabric: $35
Hardware: $9
Labor: $69
Transport: $3
--
Our cost: $320
Other brands: $540