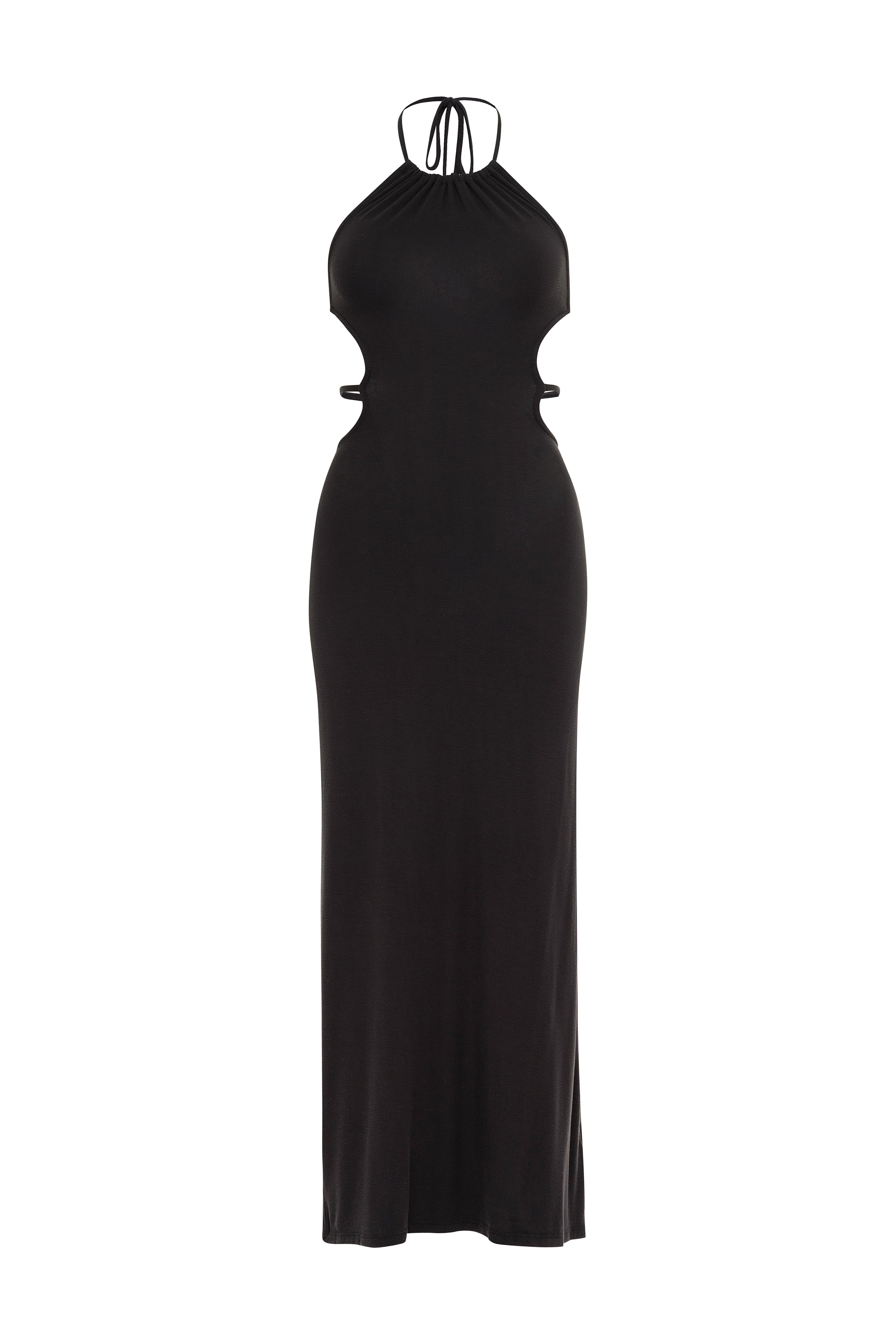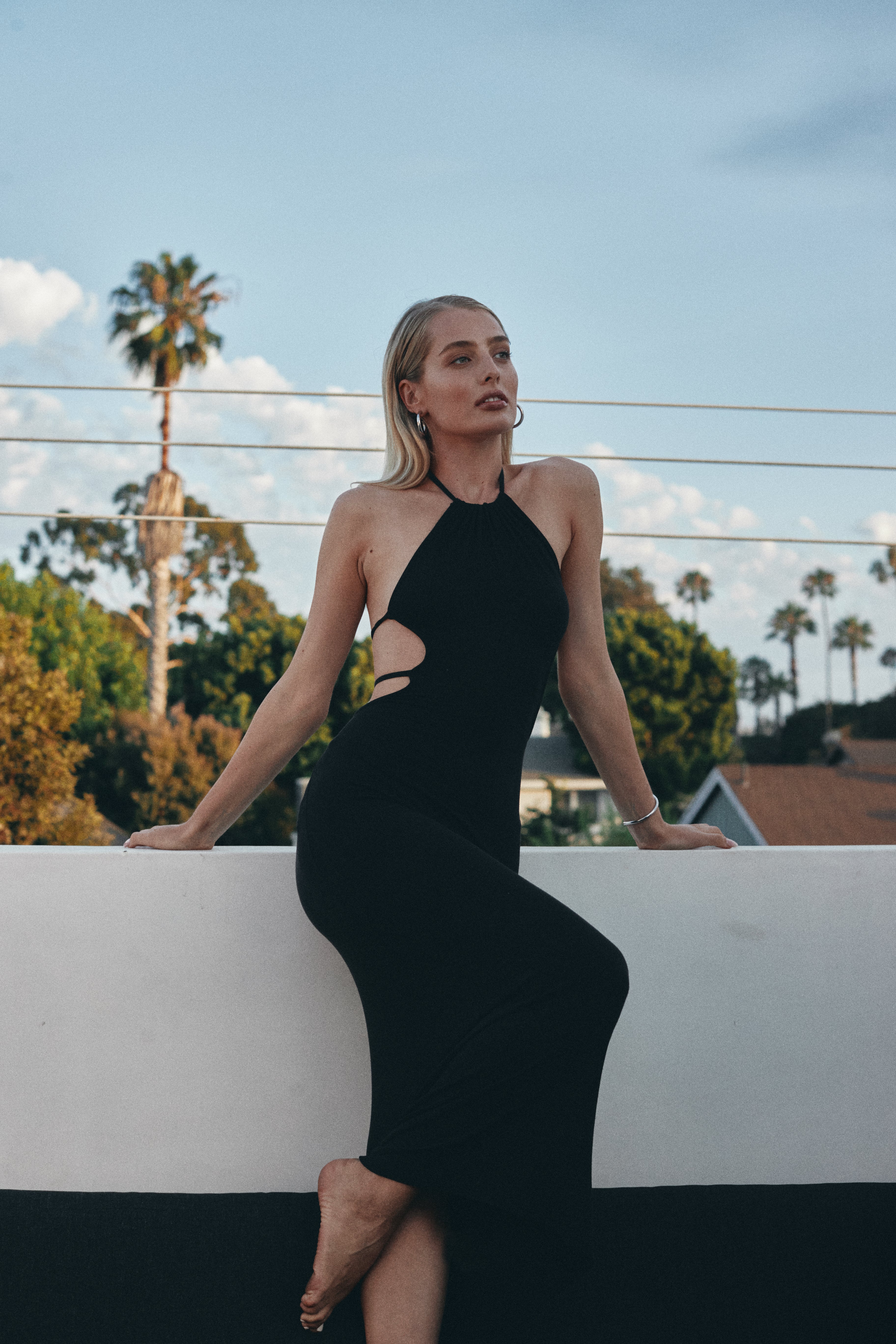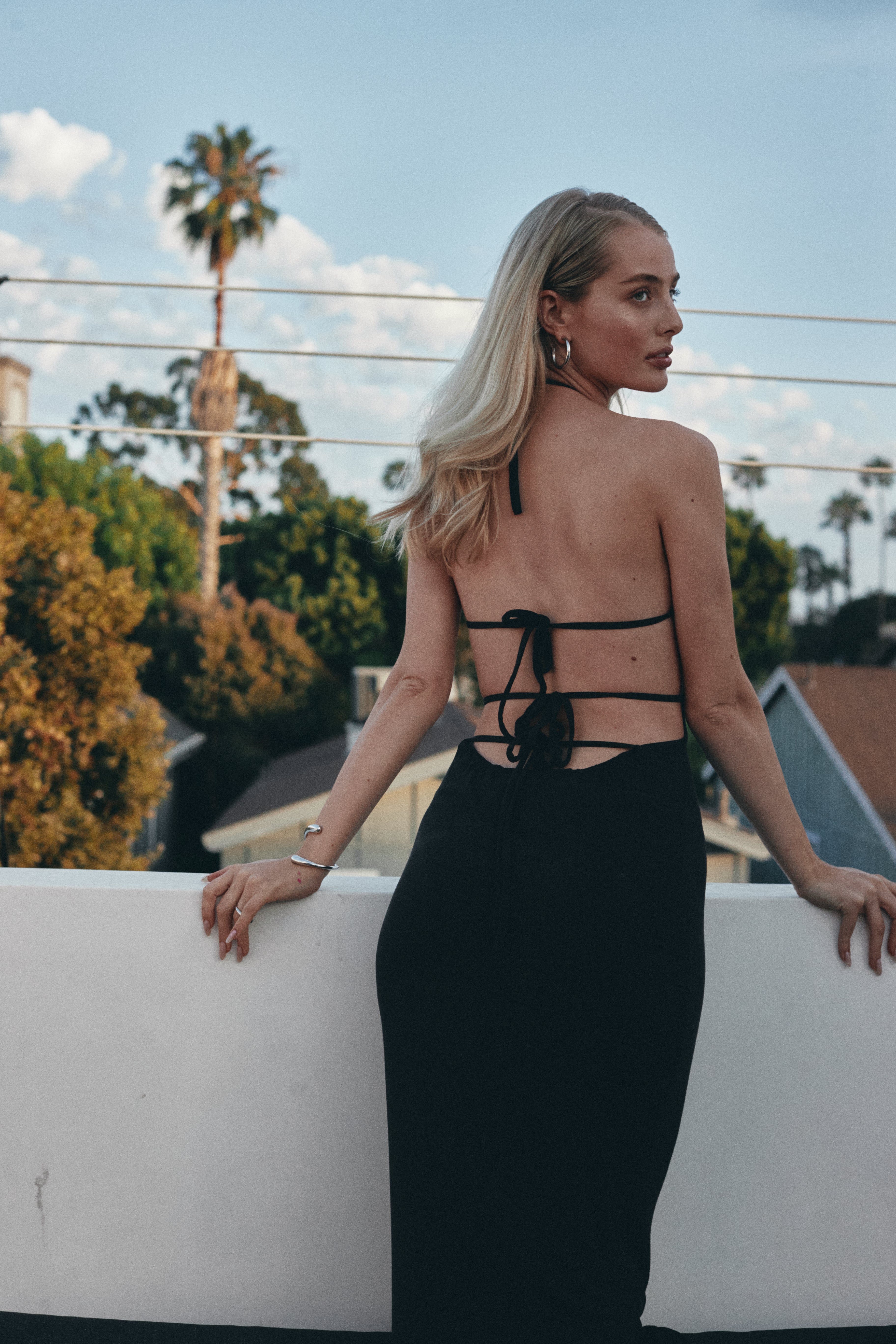 Capture hearts and stand the test of time. A dress that you could effortlessly wear in any season, and will become a cherished addition to your wardrobe. A masterpiece of sensuality, crafted with love by our talented seamstresses in Los Angeles.
Made from luxurious modal, this stunning dress is designed to turn heads with its ultra-flattering, sensual silhouette and timeless style. A body-hugging fit and cutout back framed by self-tie straps and a delicate halter neck. The Kristina dress exudes effortless glamour and sophistication.
Pair it with heels and gold jewelry, and style it with an oversized blazer for the ultimate finishing touch.
Made in Los Angeles, California
Halter neck
Cutout back and sides
Back tie details
95% micro modal 5% spandex
Dry clean

Modal: a soft man-made fibre that is made from natural materials and is completely biodegradable. It's soft, strong, lightweight, and breathable. Modal fabric is a bio-based fabric that is made from spinning beech tree cellulose. The production process uses about 10-20 times less water than conventional cotton.
Model wears a size small and her height is 5'8"
Slip on style
Body hugging fit
Maxi length
Our average margin ranges from 2.5-3 while the rest of the fashion industry's margin is between 4-8. We believe sustainability goes hand-in-hand with transparency. There are a lot of costs we can't neatly account for like photography, employee salaries including sick pay and insurance, design, fittings, samples, office rent, and much more but you should know what you're paying for so you can better understand the value of the garments you buy.

Fabric: $9.45
Hardware: $4.50
Labor: $54.64
Transport: $9
--
Our cost: $230
Other brands: $385