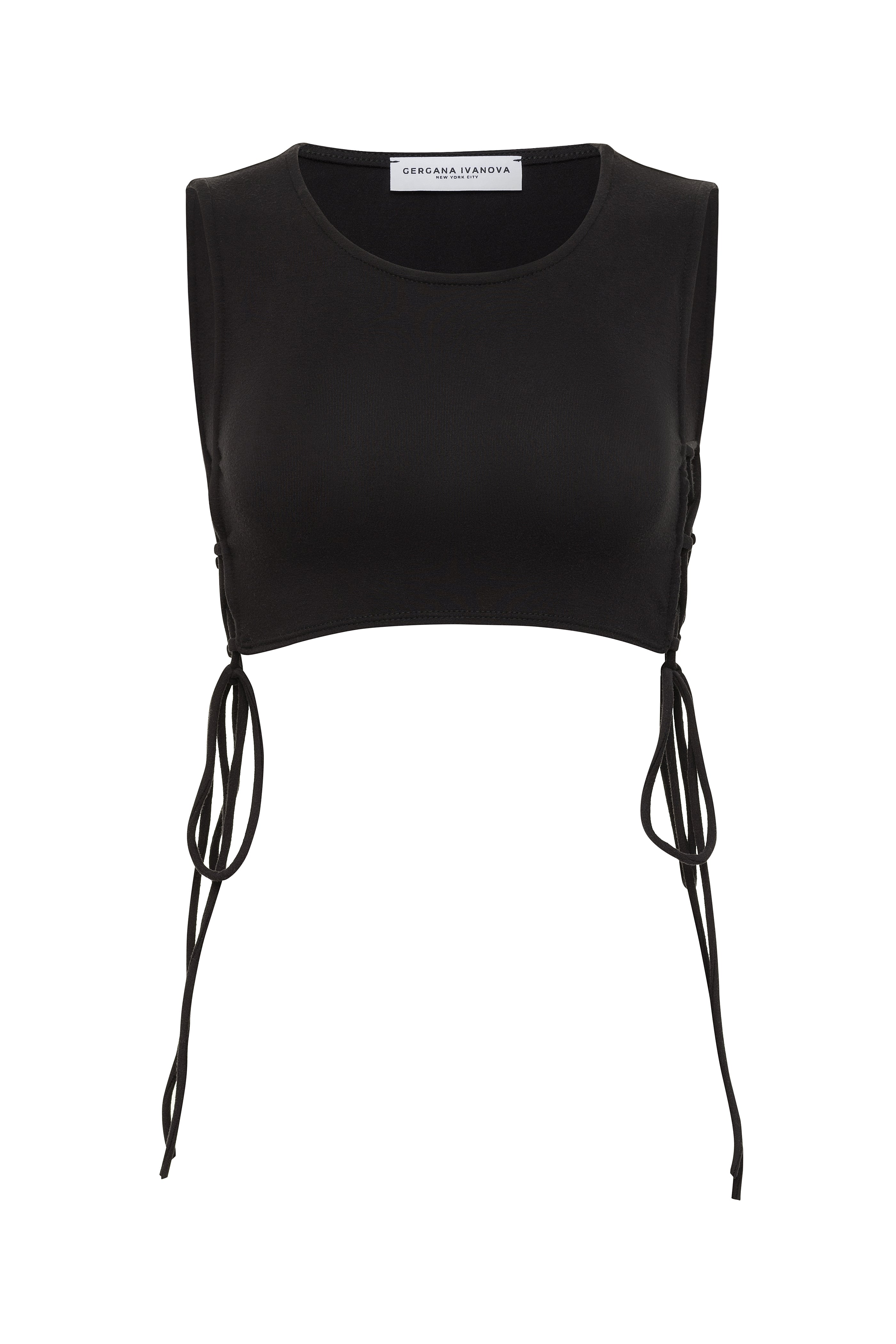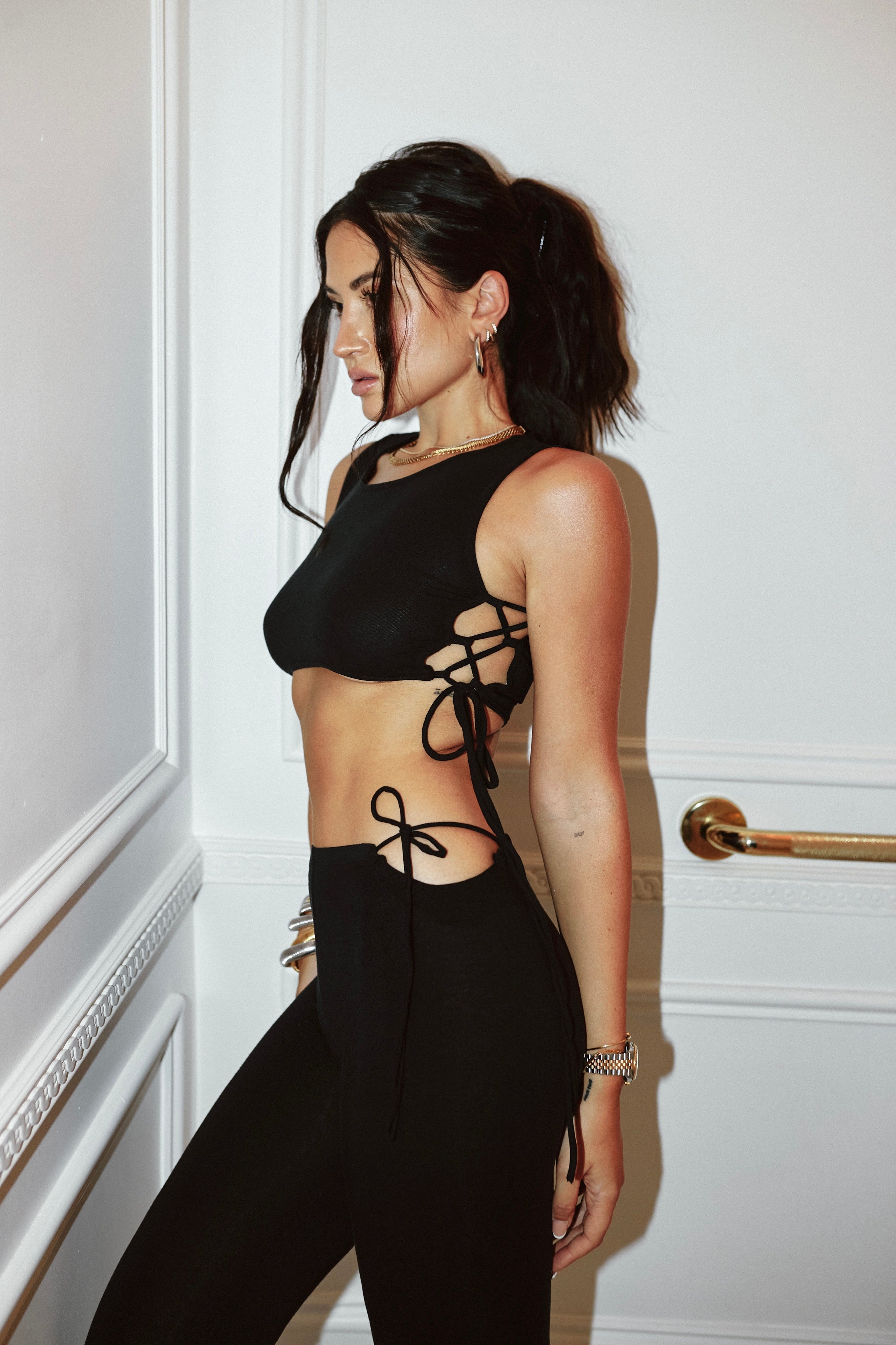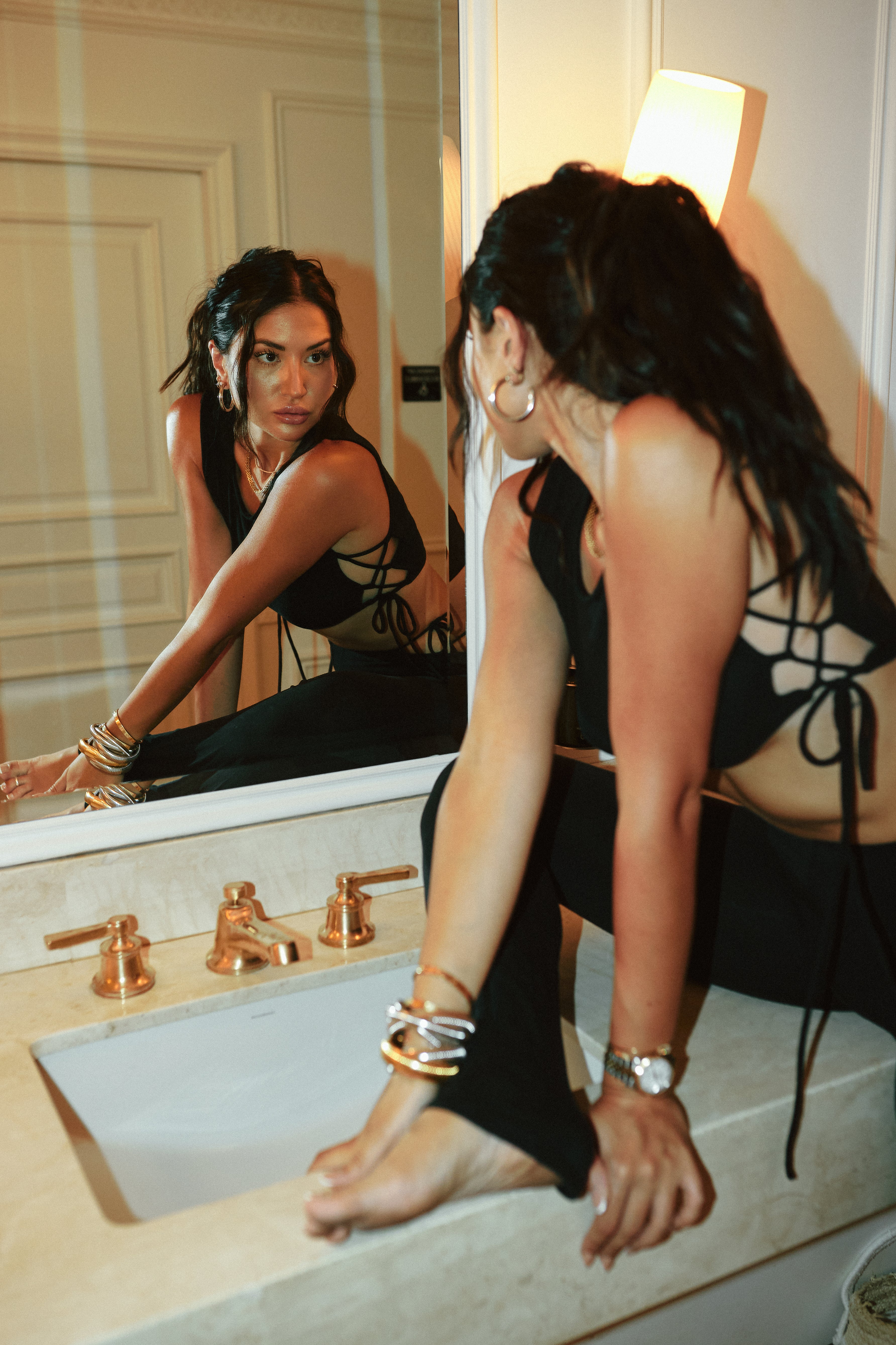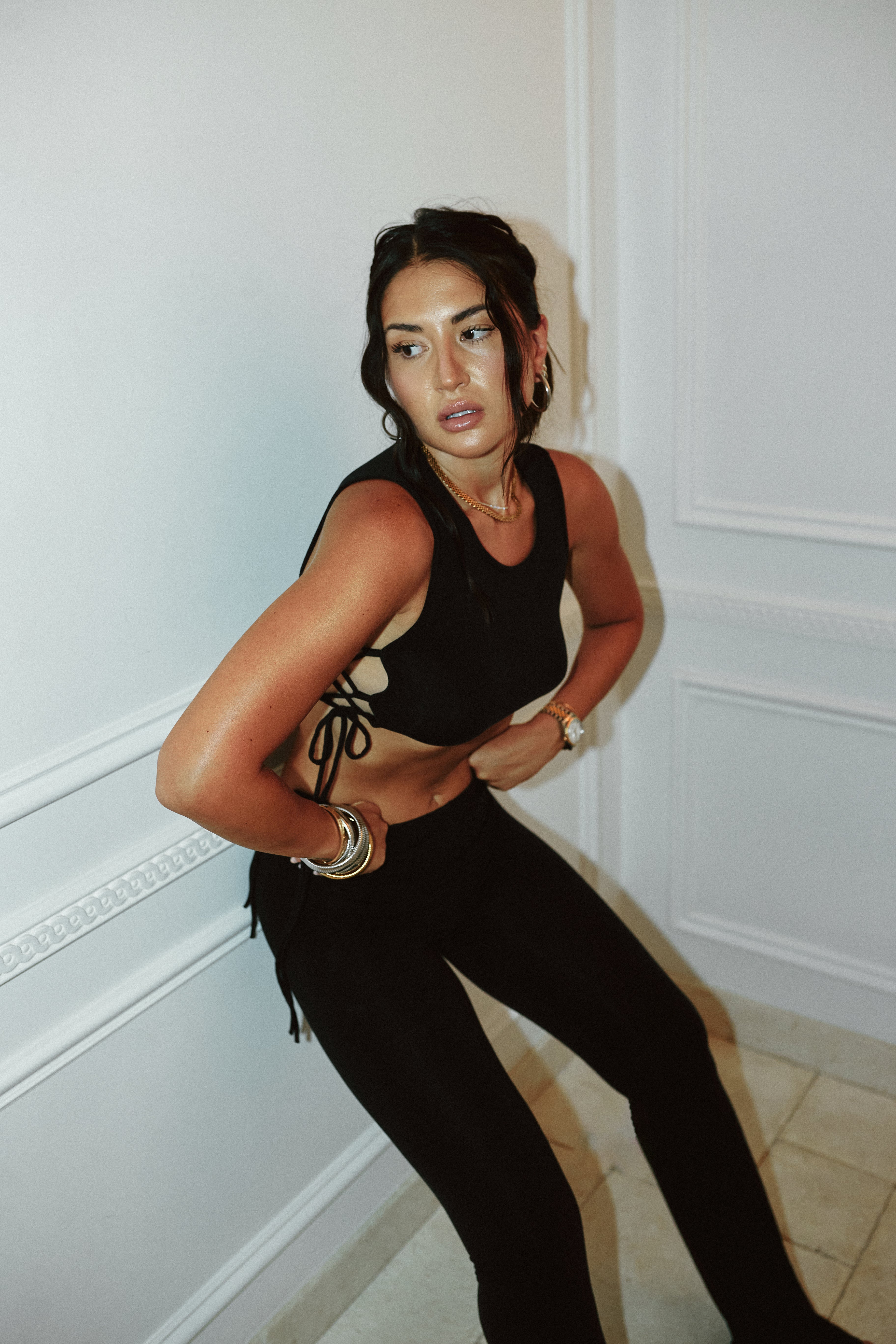 A classic top but not as you know it, the Samantha top radiate ease, elegance and understated glamour.
A fabric that moves with your body's curves. The Samantha top is a figure-hugging crop top with side cutouts that are ready for you to make a statement. Elevated luxury with just enough skin showing. Wear with the Samantha pants and heels to showcase a long, lean silhouette. Keep your styling to a minimum with layers of gold jewelry and a simple handbag. 

Made in Los Angeles, California.
Slip on style

Side cutouts with strings
95% brushed micro modal 5% spandex
Dry clean

Brushed modal: made from spinning beech tree cellulose and is biodegradable. It's soft, strong, lightweight, and breathable. Finished with a "brushed" like texture to elevate the fabric and provide ultimate comfort, uniqueness, and elegance.
Body hugging fit
Model wears a size small and her height is 5'8"
Our average margin ranges from 2.5-3 while the rest of the fashion industry's margin is between 4-8. We believe sustainability goes hand-in-hand with transparency. There are a lot of costs we can't neatly account for like photography, employee salaries including sick pay and insurance, design, fittings, samples, office rent, and much more but you should know what you're paying for so you can better understand the value of the garments you buy.

Fabric: $4.42
Hardware: $4
Labor: $50.59
Transport: $5
--
Our cost: $180
Other brands: $350