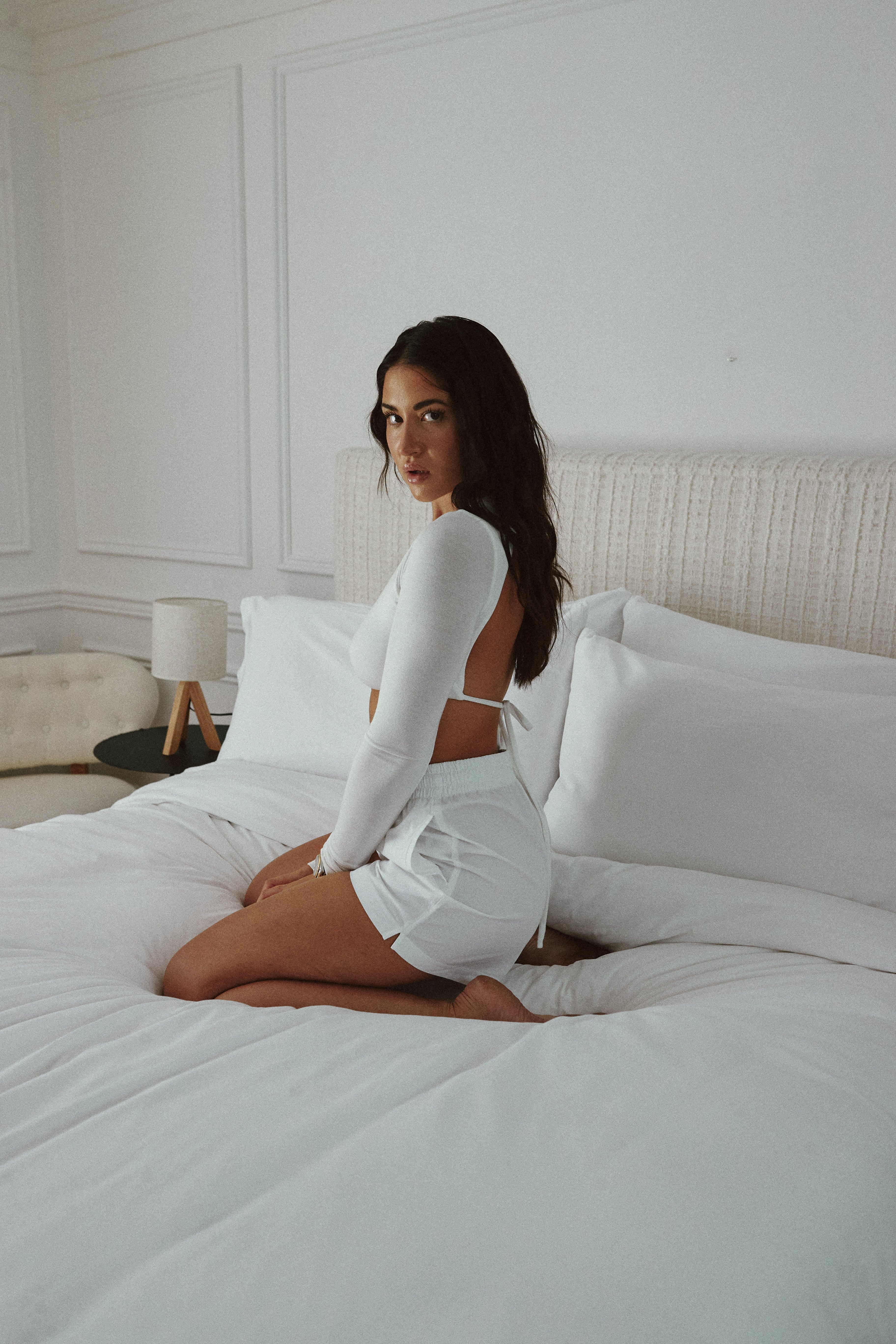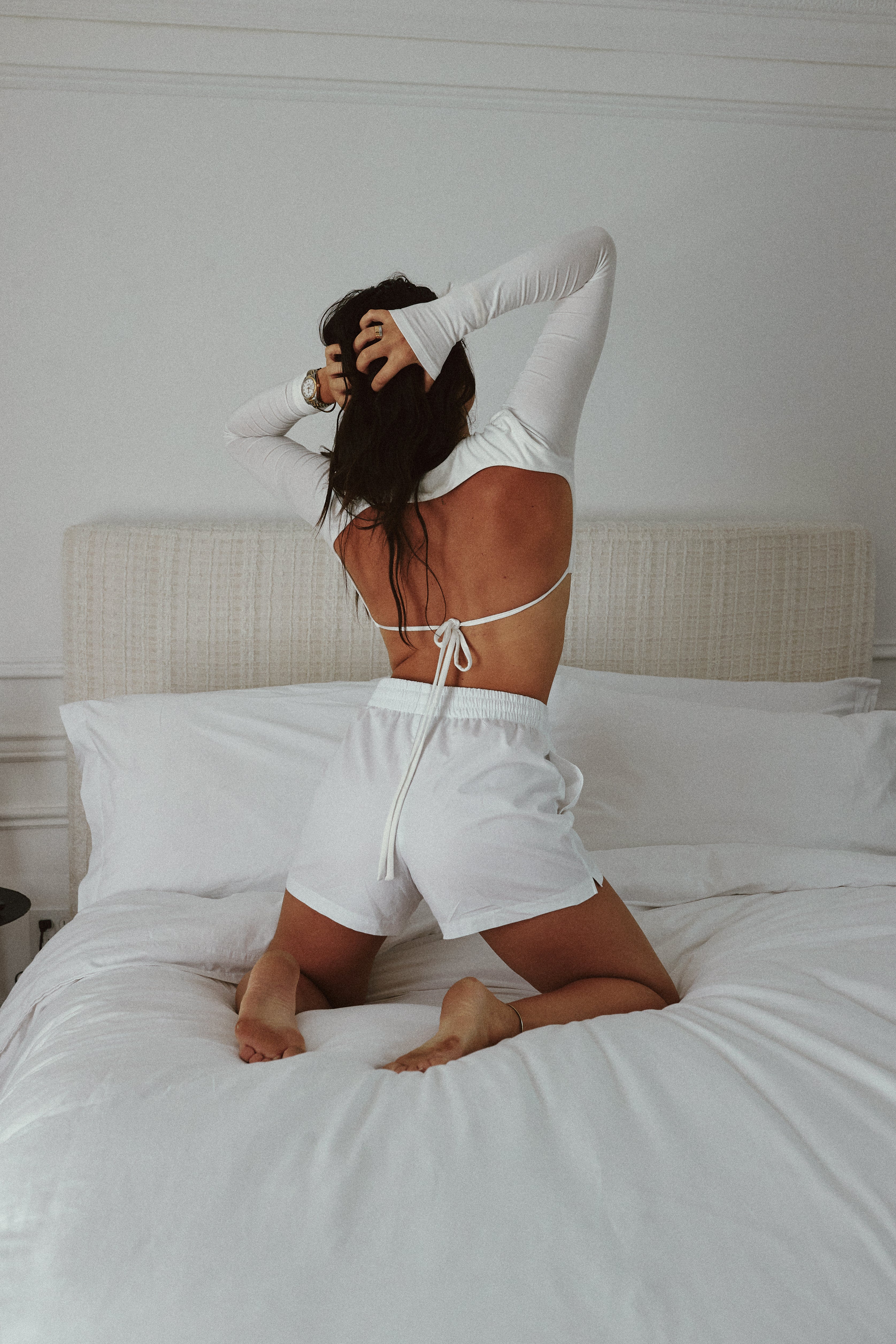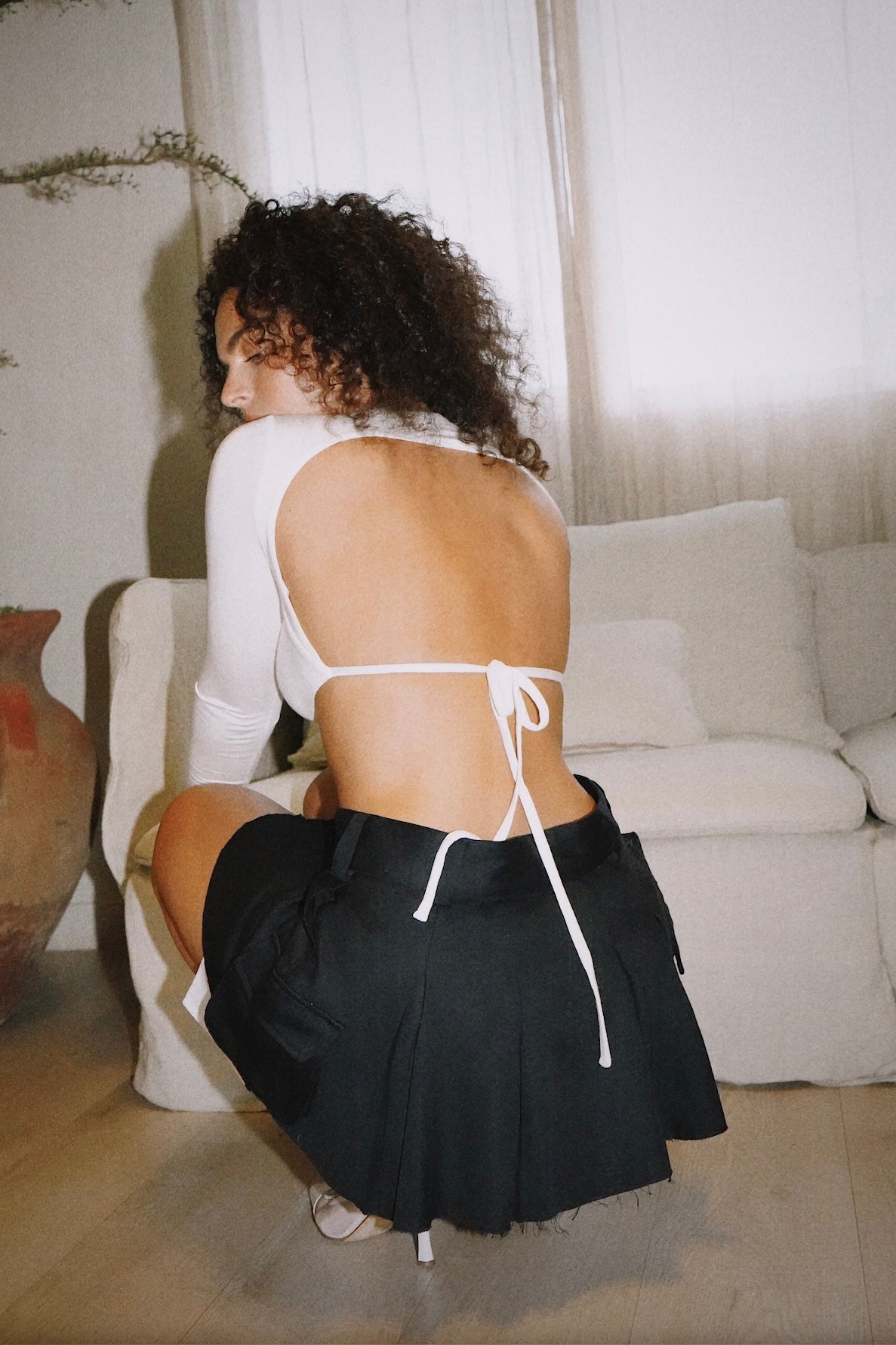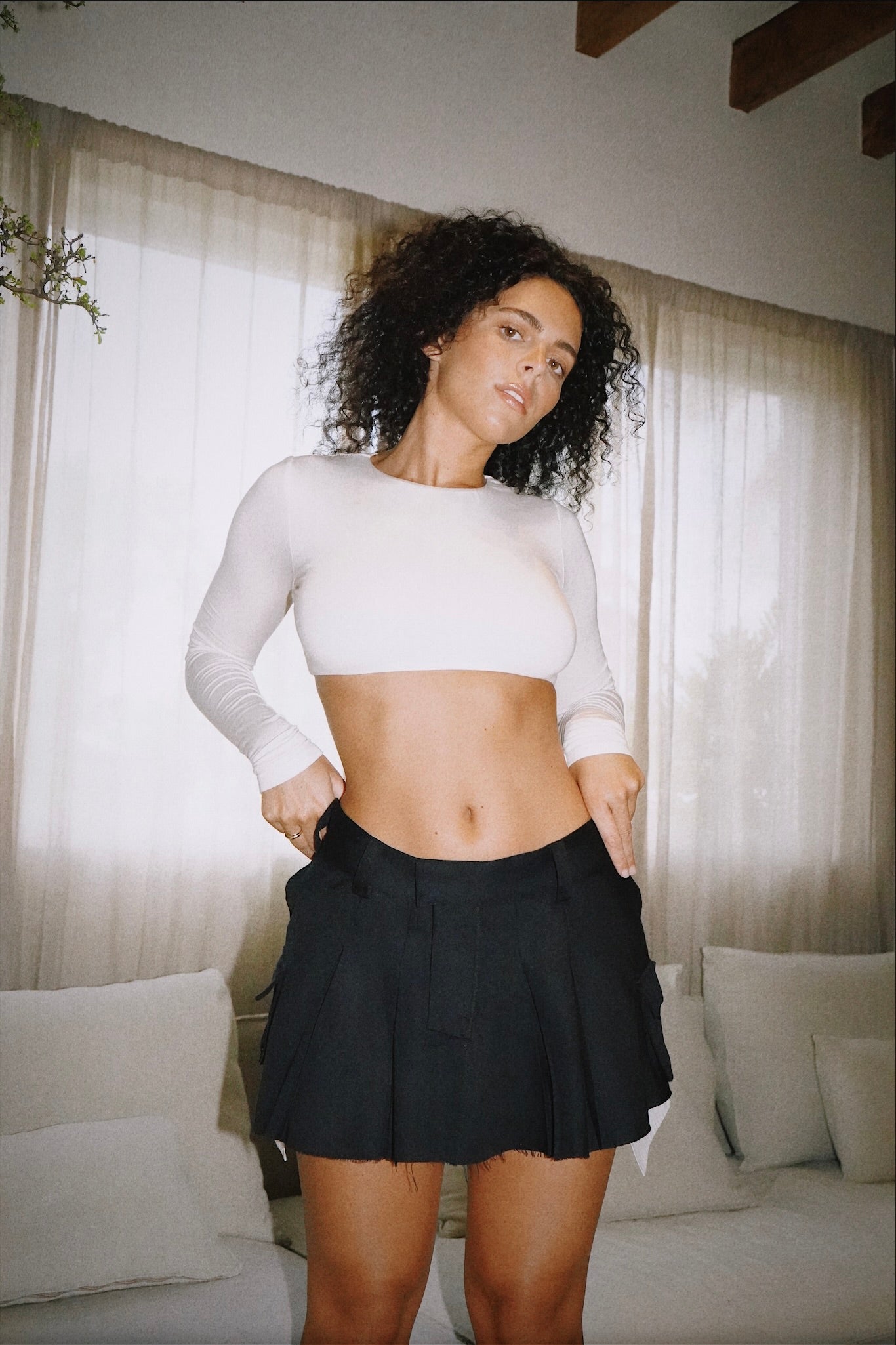 Get up close and personal with the ultra cropped Tia top.
A less-is-more top made of ultra soft body hugging modal. Tia's delicate features are offset by her striking crop details, cutout back, and extra long sleeves. Wear with bare feet or heels, layers of gold jewelry, and be ready for make a statement.
Made in Los Angeles, California.
Extra long sleeves

Tie back string
95% micro modal 5% spandex
Dry clean

Modal: a soft man-made fibre that is made from natural materials and is completely biodegradable. It's soft, strong, lightweight, and breathable. Modal fabric is a bio-based fabric that is made from spinning beech tree cellulose. The production process uses about 10-20 times less water than conventional cotton.
Model wears a size small and her height is 5'8"
Ultra soft body hugging fabric

Our average margin ranges from 2.5-3 while the rest of the fashion industry's margin is between 4-8. We believe sustainability goes hand-in-hand with transparency. There are a lot of costs we can't neatly account for like photography, employee salaries including sick pay and insurance, design, fittings, samples, office rent, and much more but you should know what you're paying for so you can better understand the value of the garments you buy.

Fabric: $7
Hardware: $3.50
Labor: $40.57
Transport: $8
--
Our cost: $165
Other brands: $275