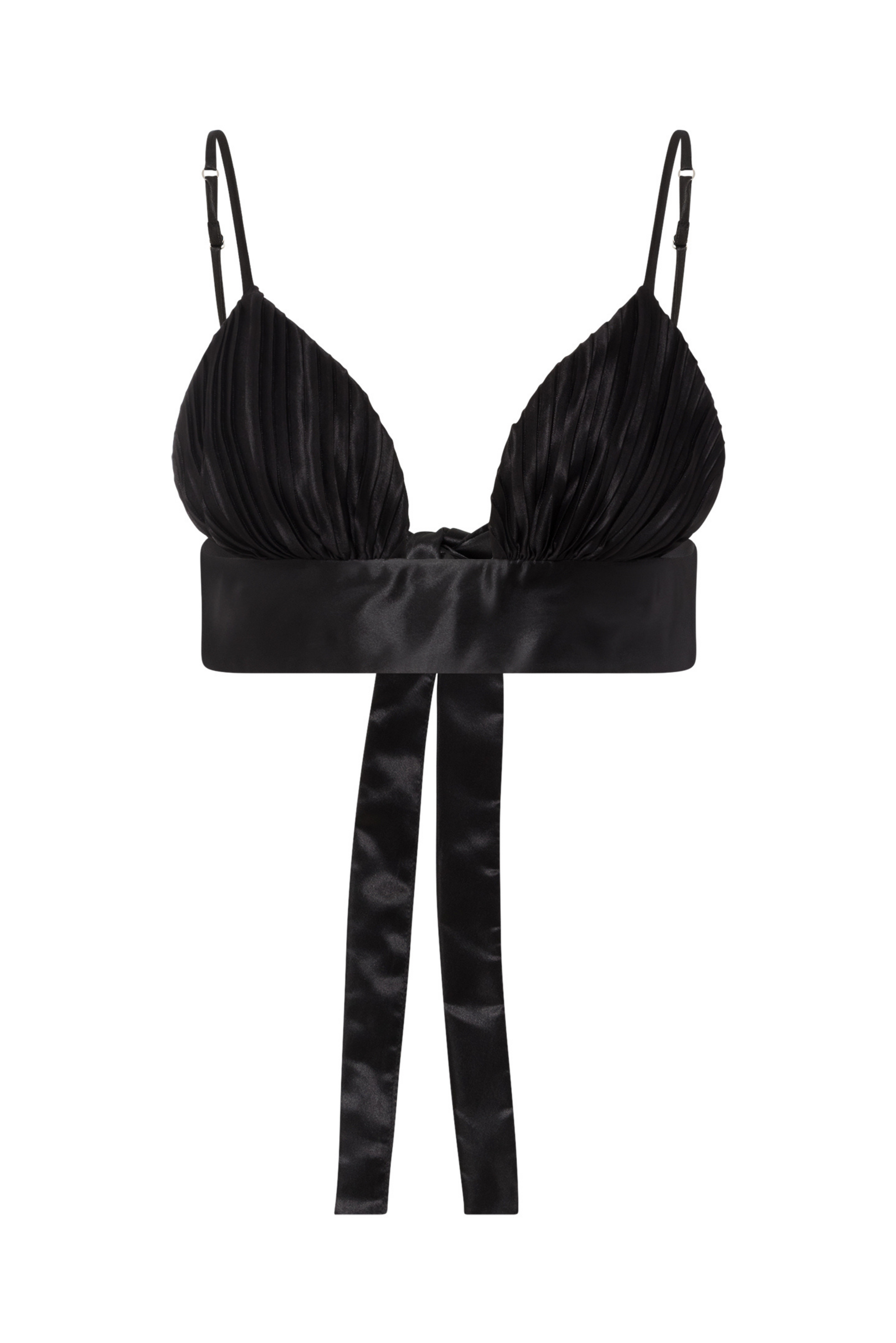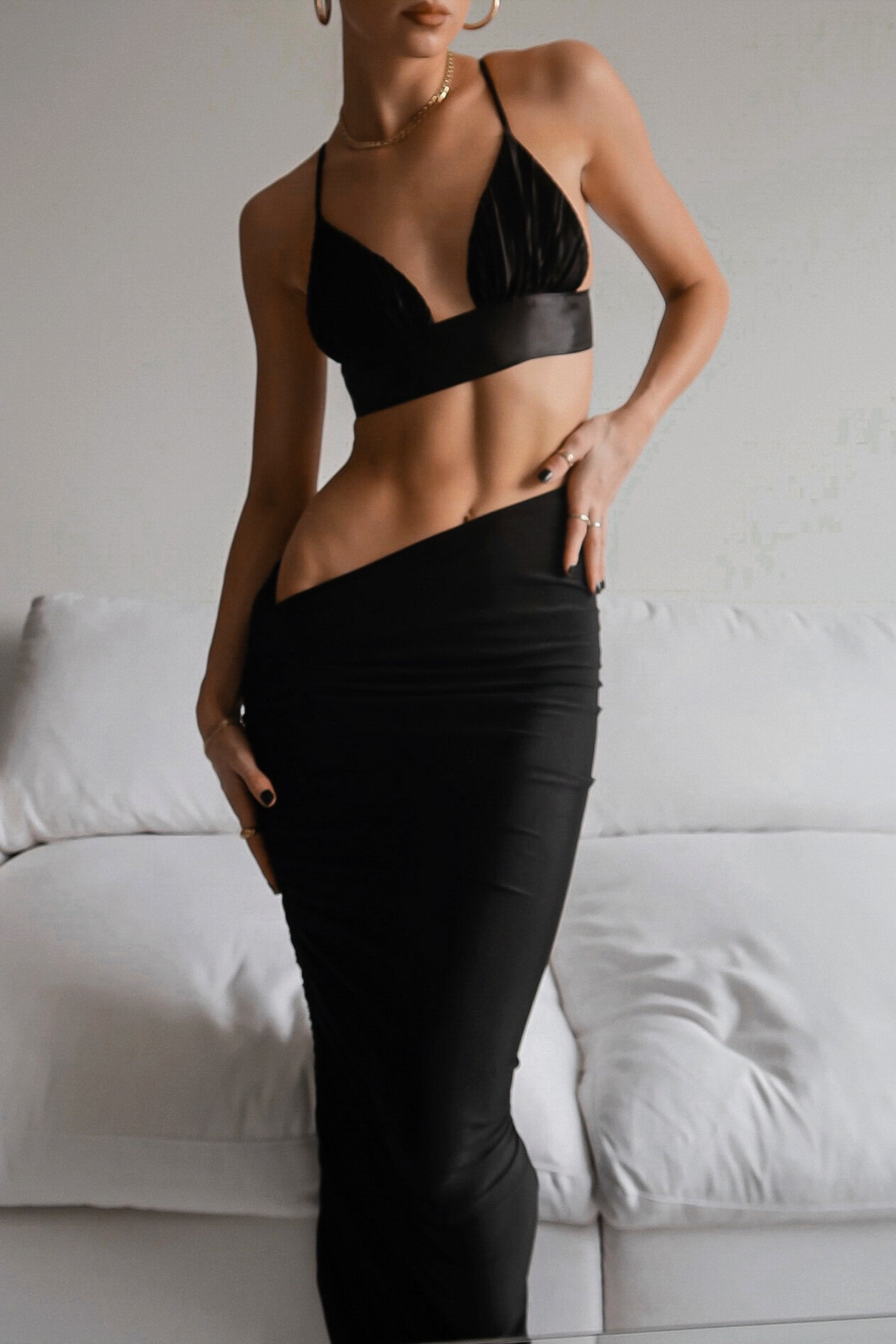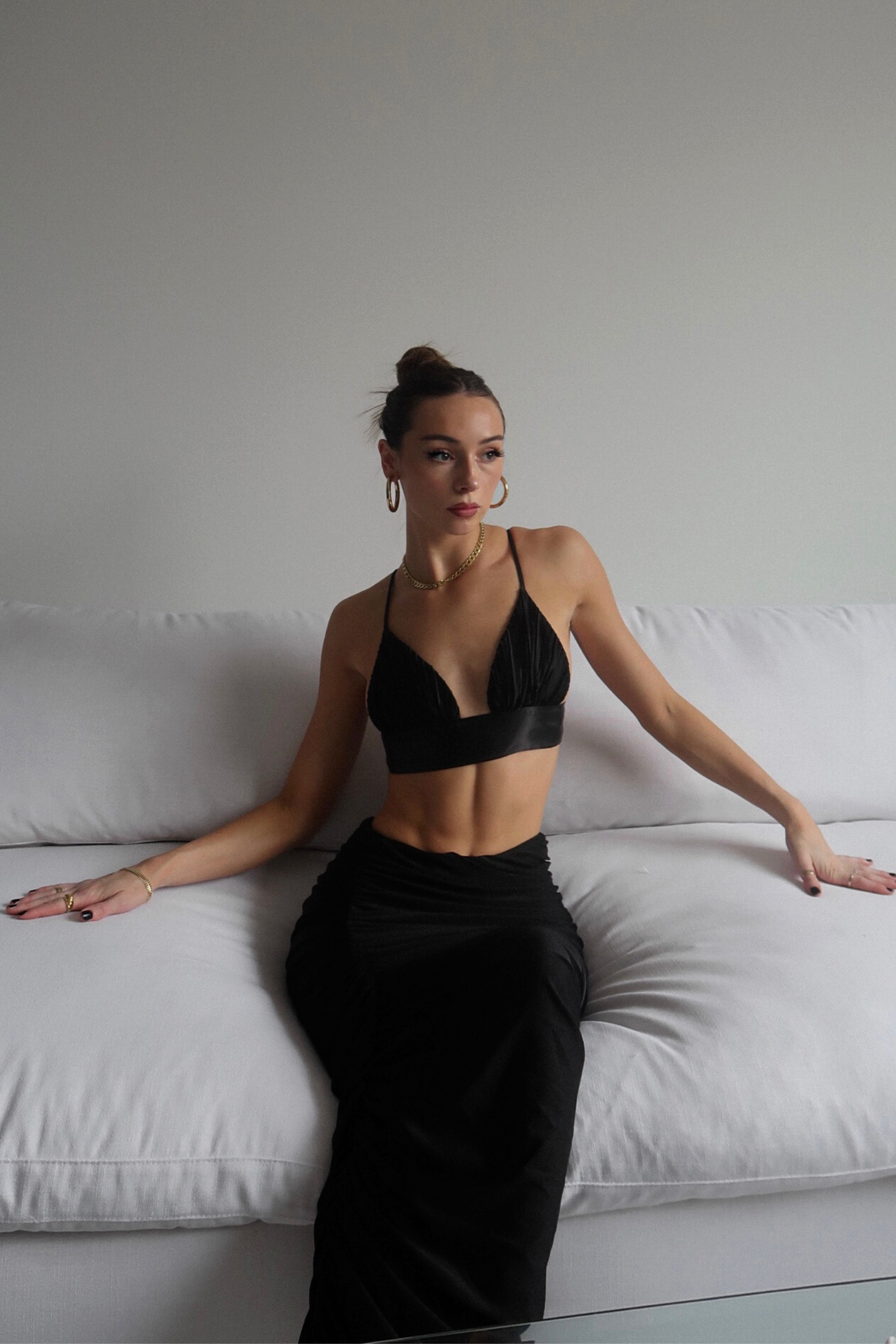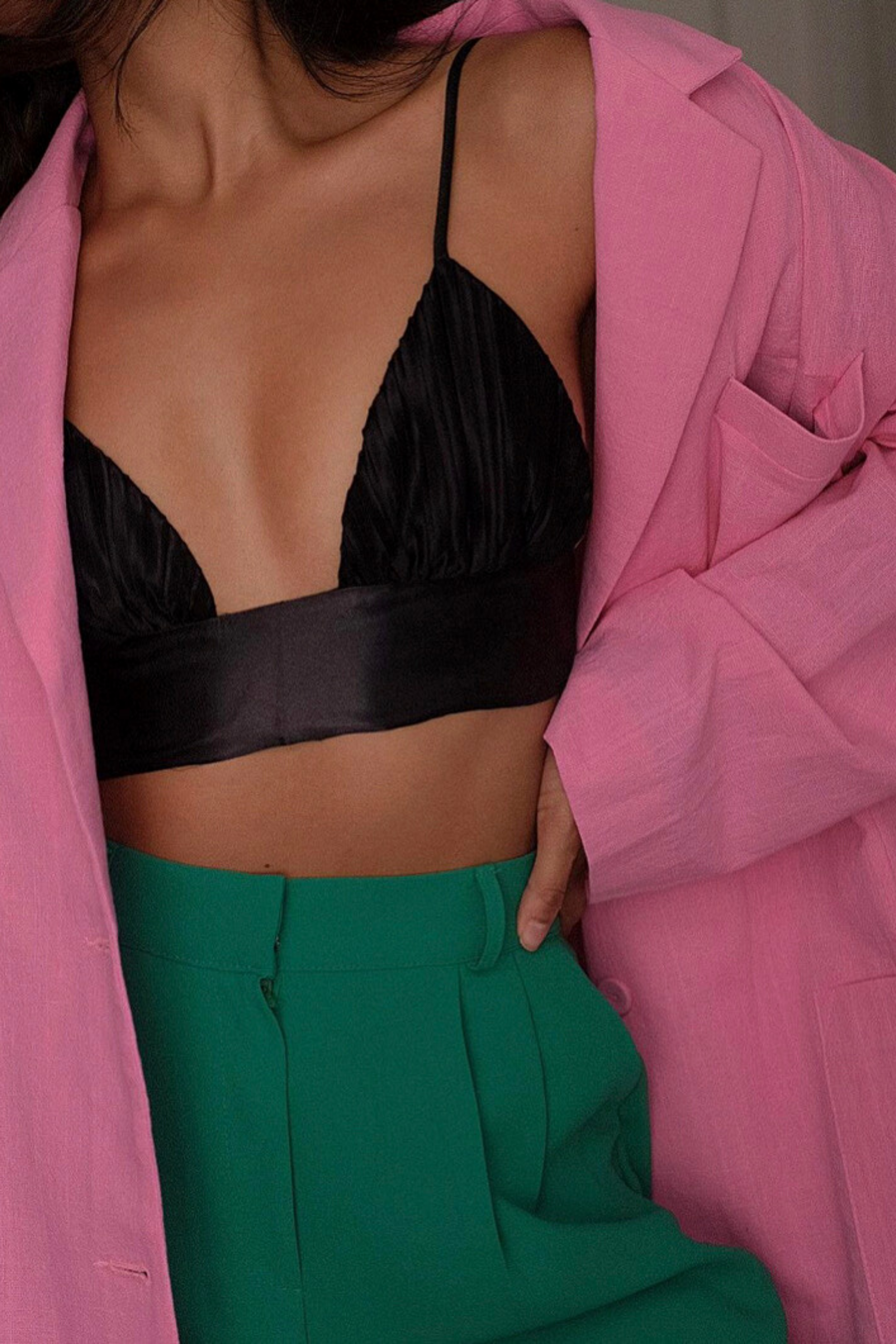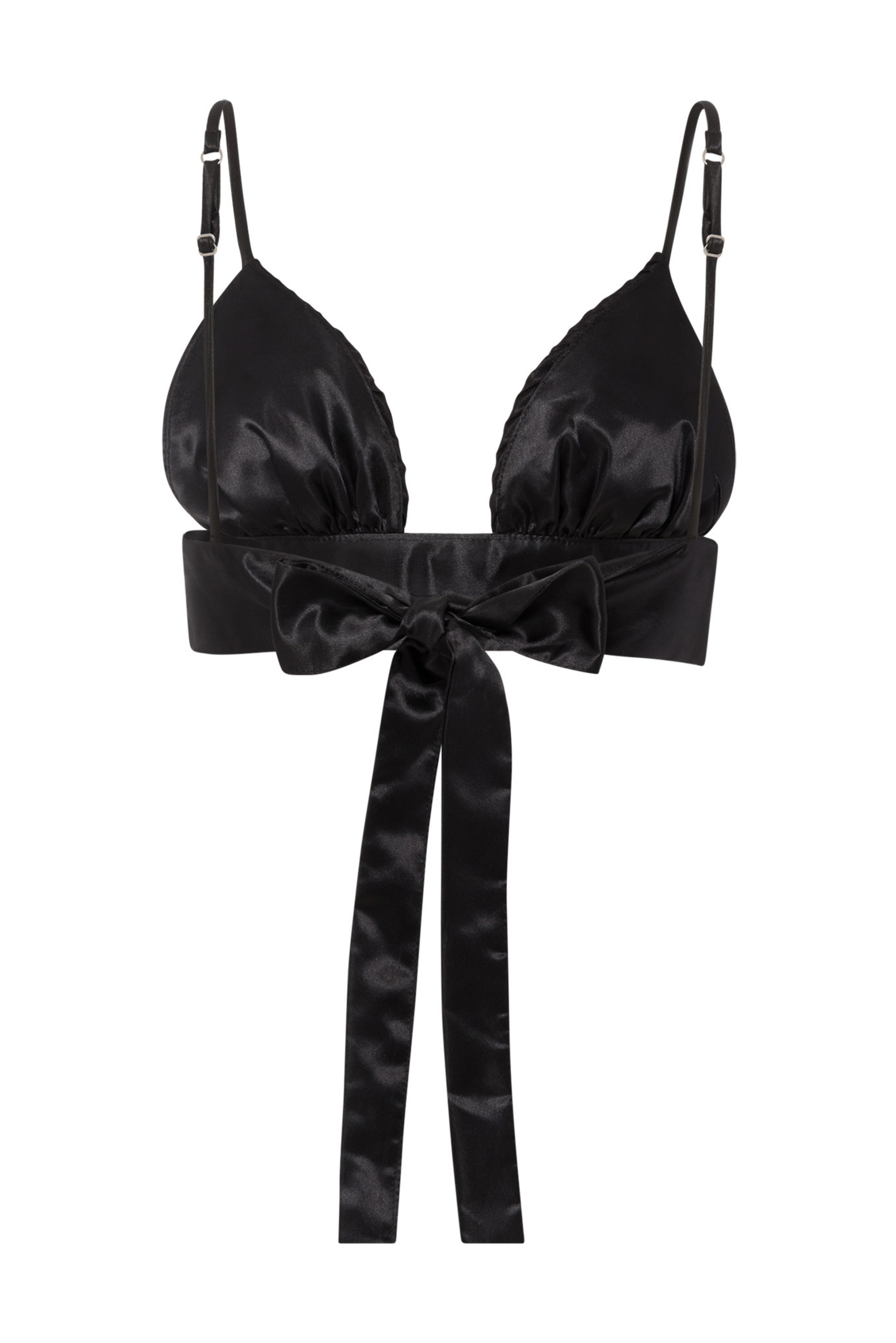 The Isabella Satin Top is made of buttery soft Italian fabric. Made with pleated detail at the chest, fully adjustable shoulder straps, and extra long straps that you can tie several different ways, making it completely versatile. Whether you are going to a birthday celebration, a lunch date in Mykonos, or are even dressing up at home for those cute mirror selfies, pair with the Isabella shorts for the perfect head turning outfit.

Our manufacturing process: this piece is made in NYC where there are high labor and fair wage standards, as well as control and transparency. This ensures that each piece that is

 

made by our experienced seamstresses is made in a fair and eco-conscious way. Every article passes strict quality control to ensure that the item hanging in your closet is not only beautiful and high-quality, but will also last you for years. 
Made in New York City
Pleated front fabric
Style tip: pair with high-waisted pants, a satin midi skirt, baggy boyfriend jeans, or high-waisted shorts. Throw on an oversized blazer, white linen button up, or oversized leather jacket.
100% satin
Fabric isn't see through
Dry clean
Model wears a size medium and her height is 5'8"
Adjustable shoulder straps
Adjustable chest tie
Our average margin ranges from 2.5-3 while the rest of the fashion industry's margin is between 4-8. We believe sustainability goes hand-in-hand with transparency. There are a lot of costs we can't neatly account for like photography, employee salaries including sick pay and insurance, design, fittings, samples, office rent, and much more but you should know what you're paying for so you can better understand the value of the garments you buy.

Fabric: $14.92
Hardware: $1.11
Labor: $17
Transport: $5
--
Our cost: $99
Other brands: $190