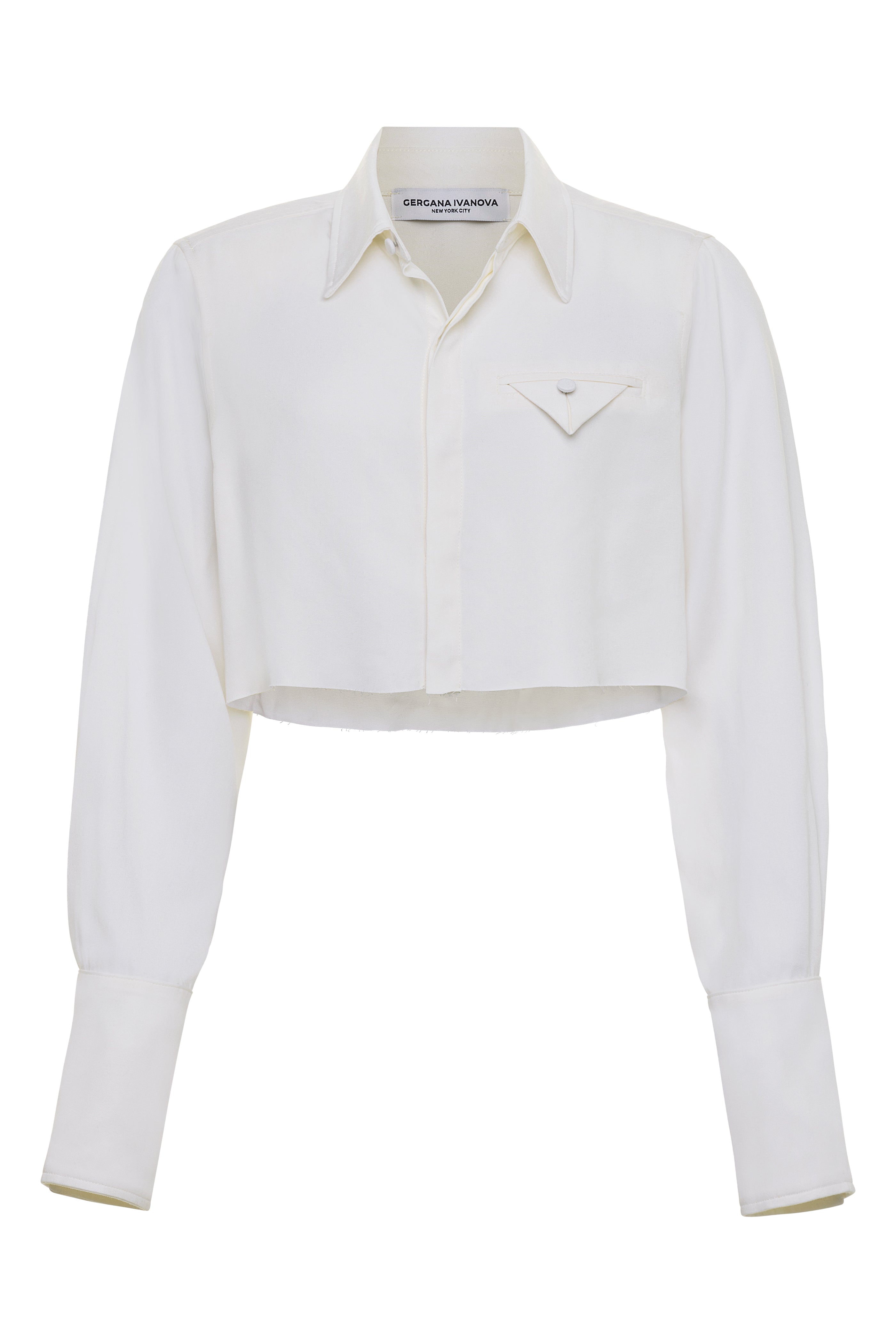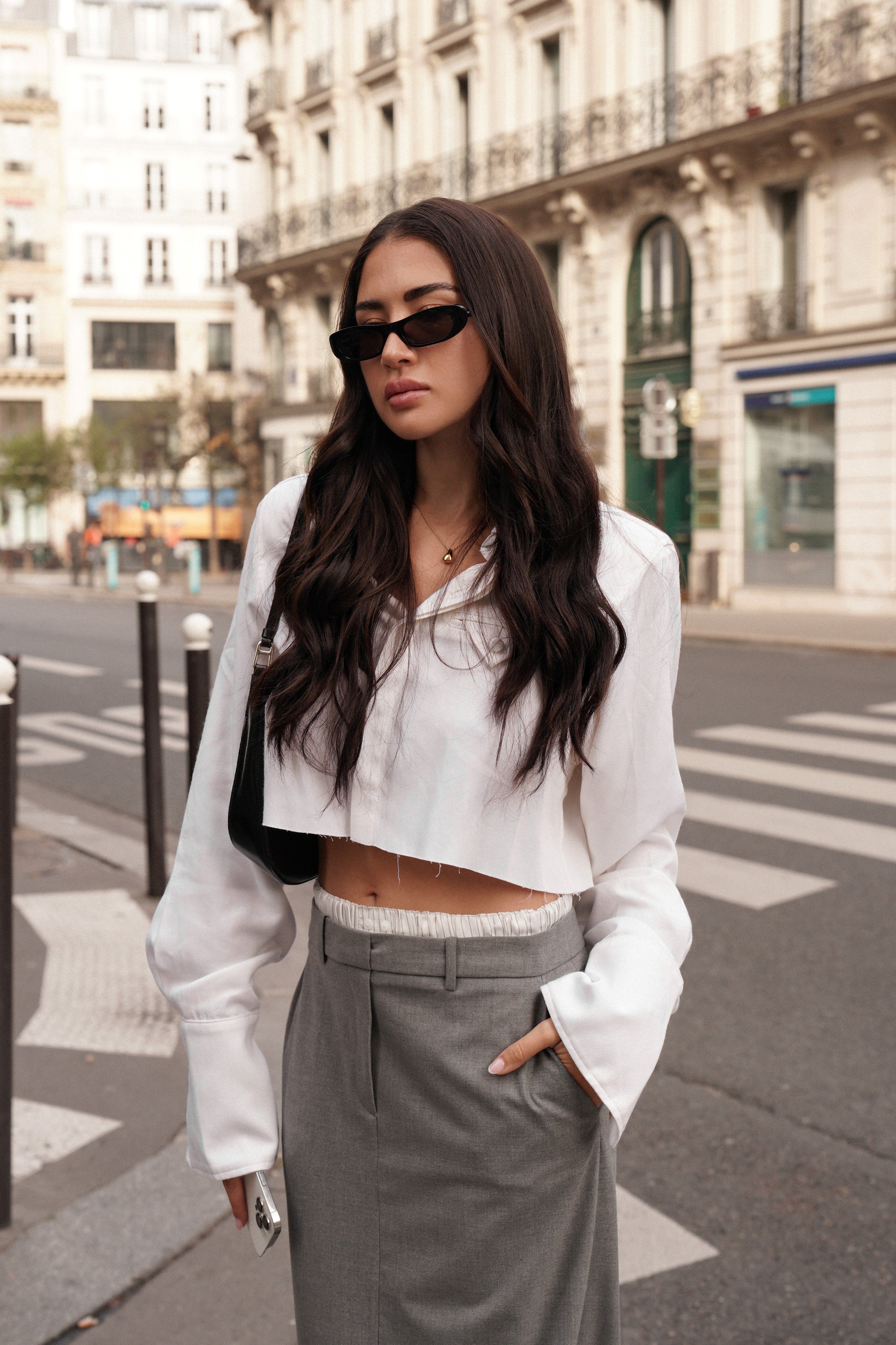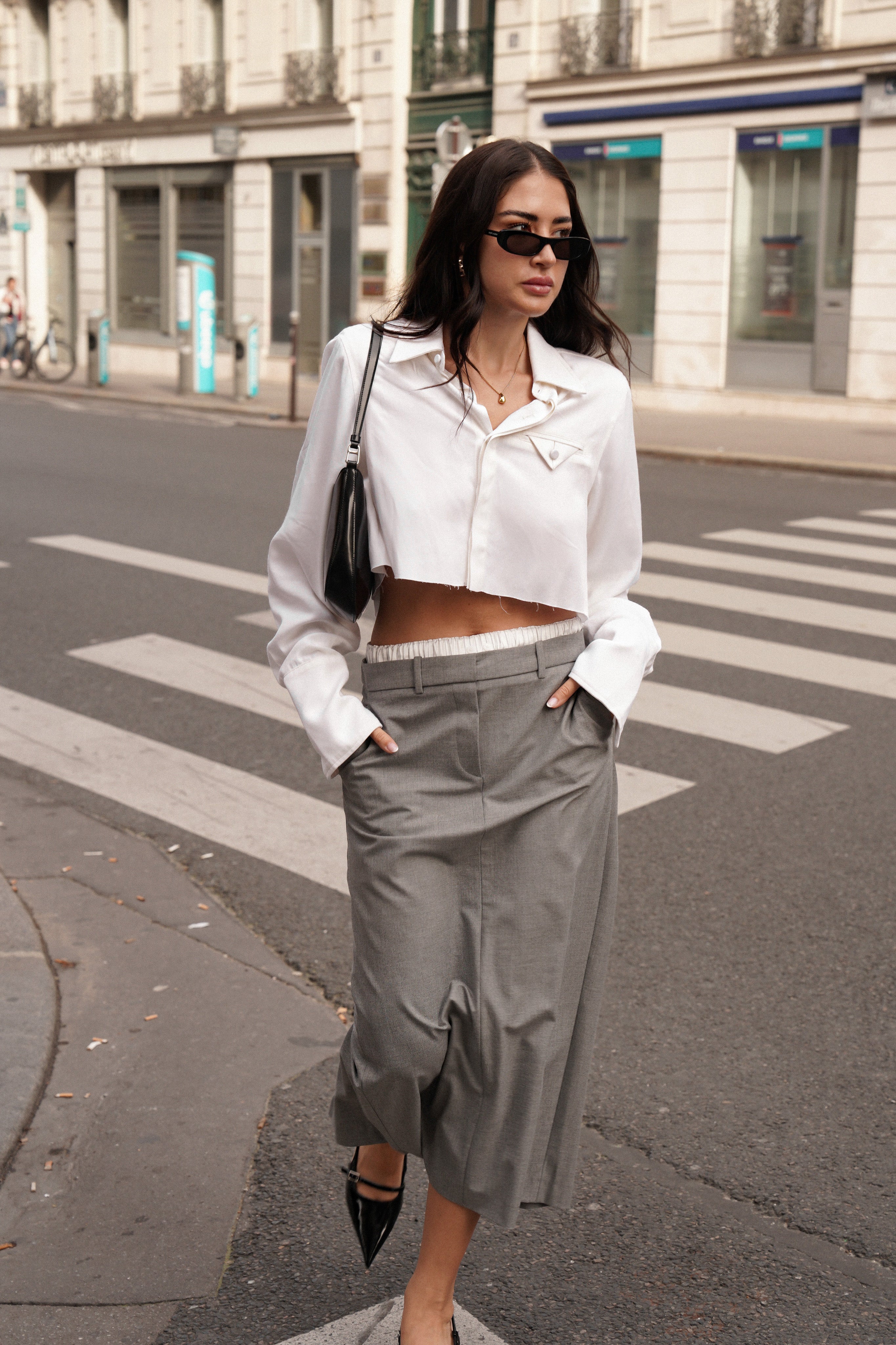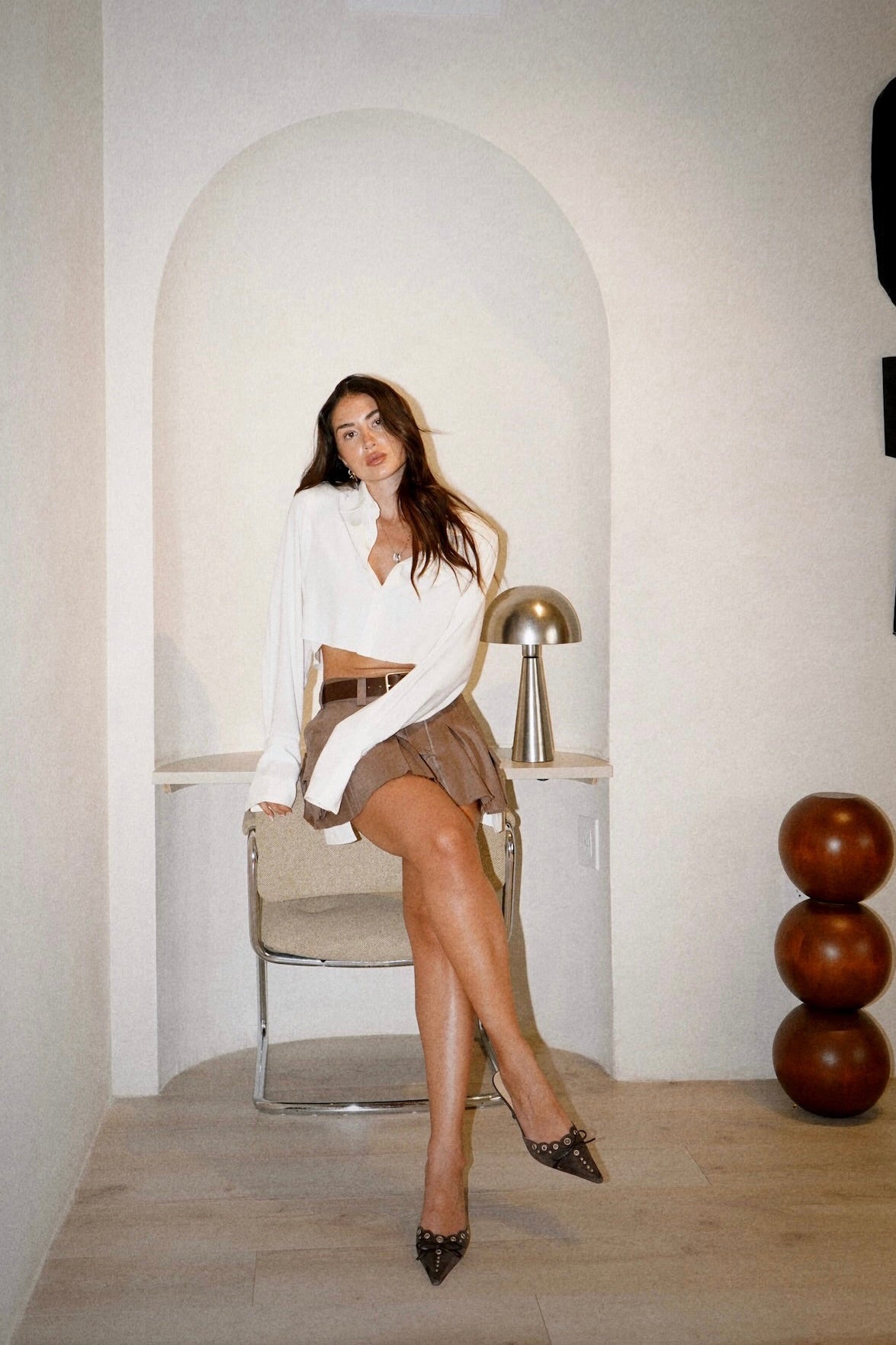 Introducing the Maya Top, an ode to timeless style.
Crafted from eco-friendly tencel, this cropped button-up shirt embraces sustainability without compromising on elegance. Delicate shoulder pads enhance your silhouette. The raw edge lends to an edgy charm. The longer sleeves, fabric-covered buttons, and decorative pocket exudes refinement and thoughtful craftsmanship. 
Experience comfort like never before. The Maya Top's breathable nature keeps you feeling fresh and light. The buttery soft tencel fabric is truly unmatched and has an effortless drape. 
Made in limited quantities in Los Angeles, California.
Relaxed silhouette
Decorative front pocket
Sewn in shoulder pads
Raw edge
Fabric covered buttons 
100% Tencel Lyocell Gabardine Twill made in USA

Dry clean recommended
Model is 5'8" and wearing size S/M
Our average margin ranges from 2.5-3 while the rest of the fashion industry's margin is between 4-8. We believe sustainability goes hand-in-hand with transparency. There are a lot of costs we can't neatly account for like photography, employee salaries including sick pay and insurance, design, fittings, samples, office rent, and much more but you should know what you're paying for so you can better understand the value of the garments you buy.

Fabric: $23
Hardware: $10
Labor: $49
Transport: $5
--
Our cost: $230
Other brands: $498