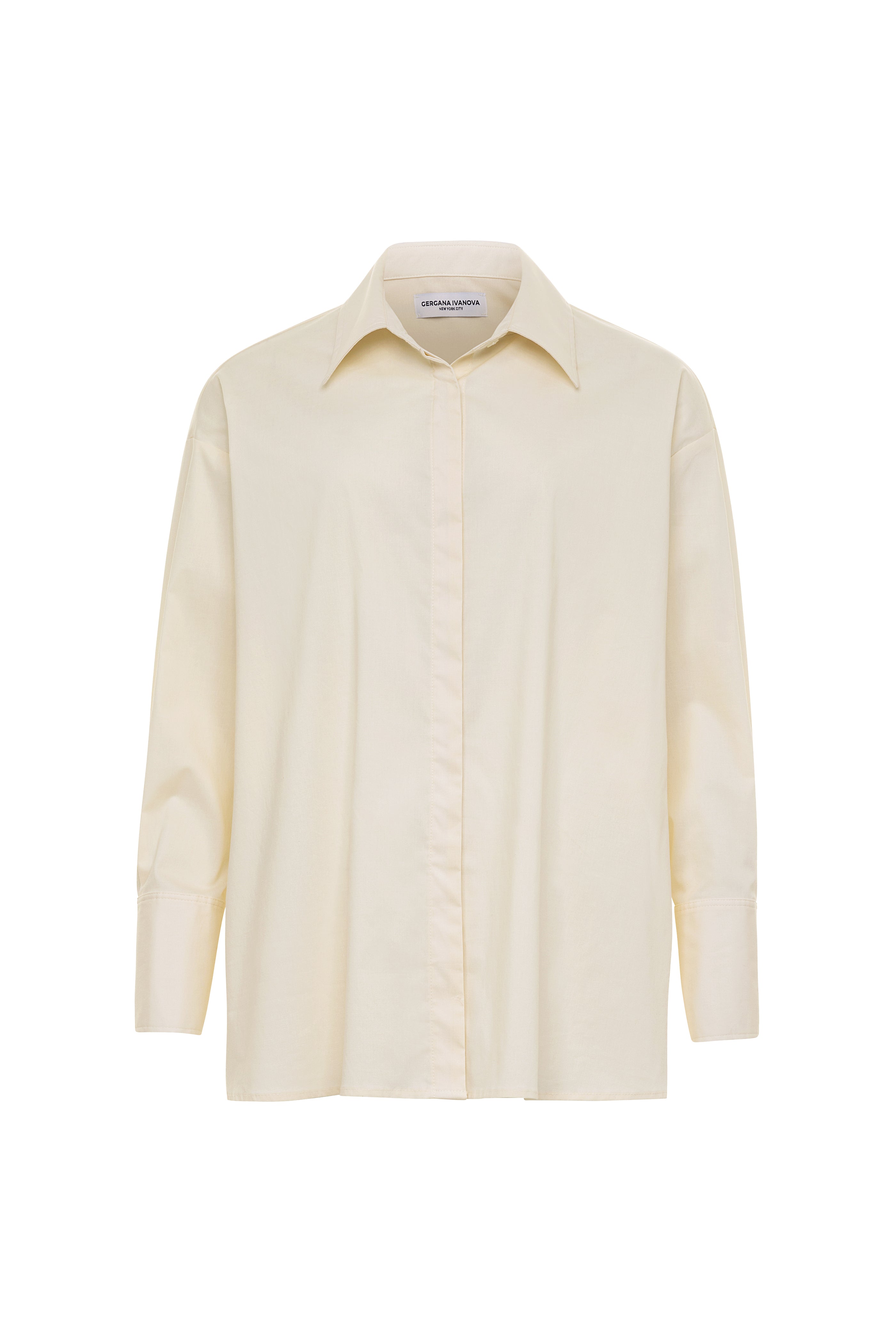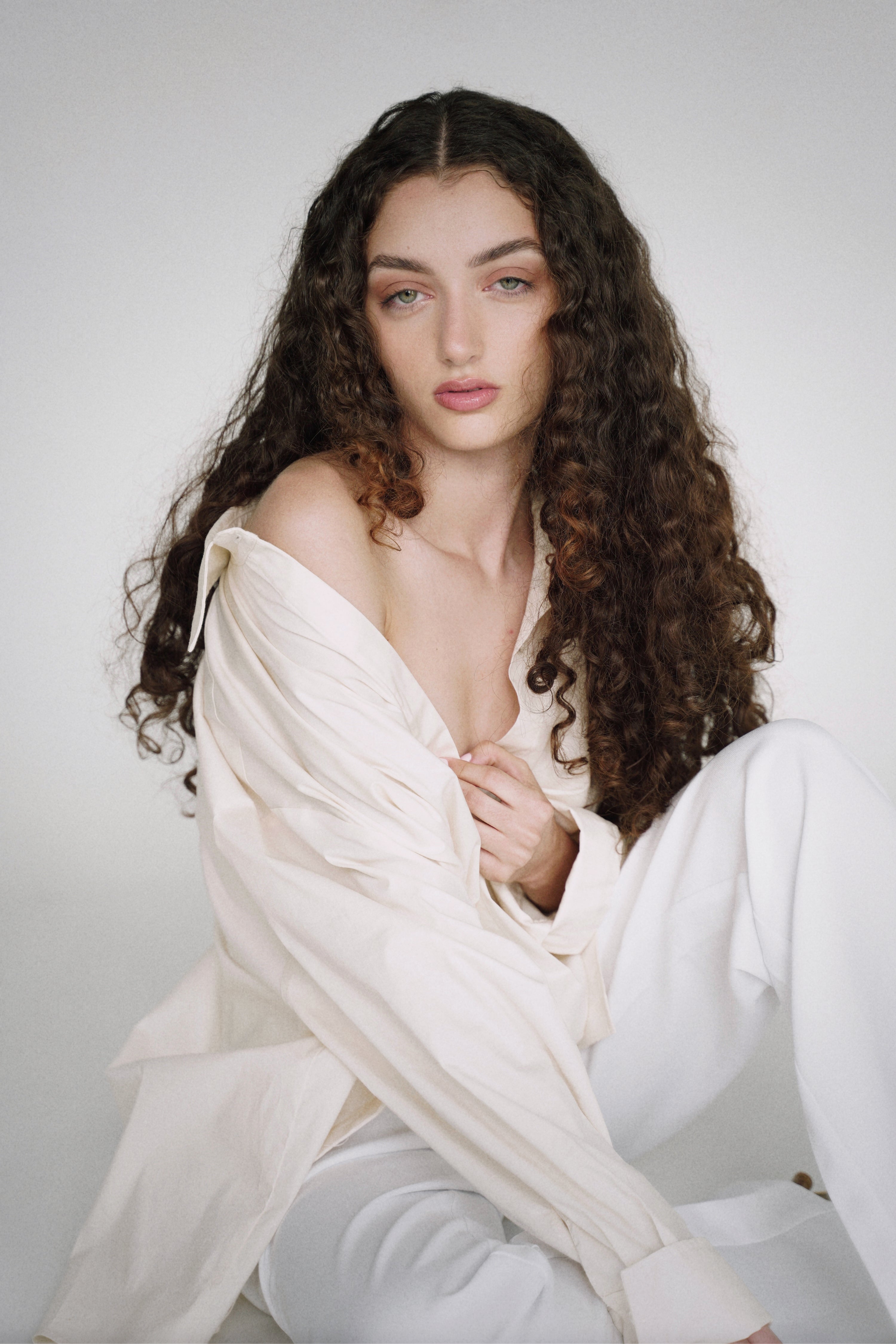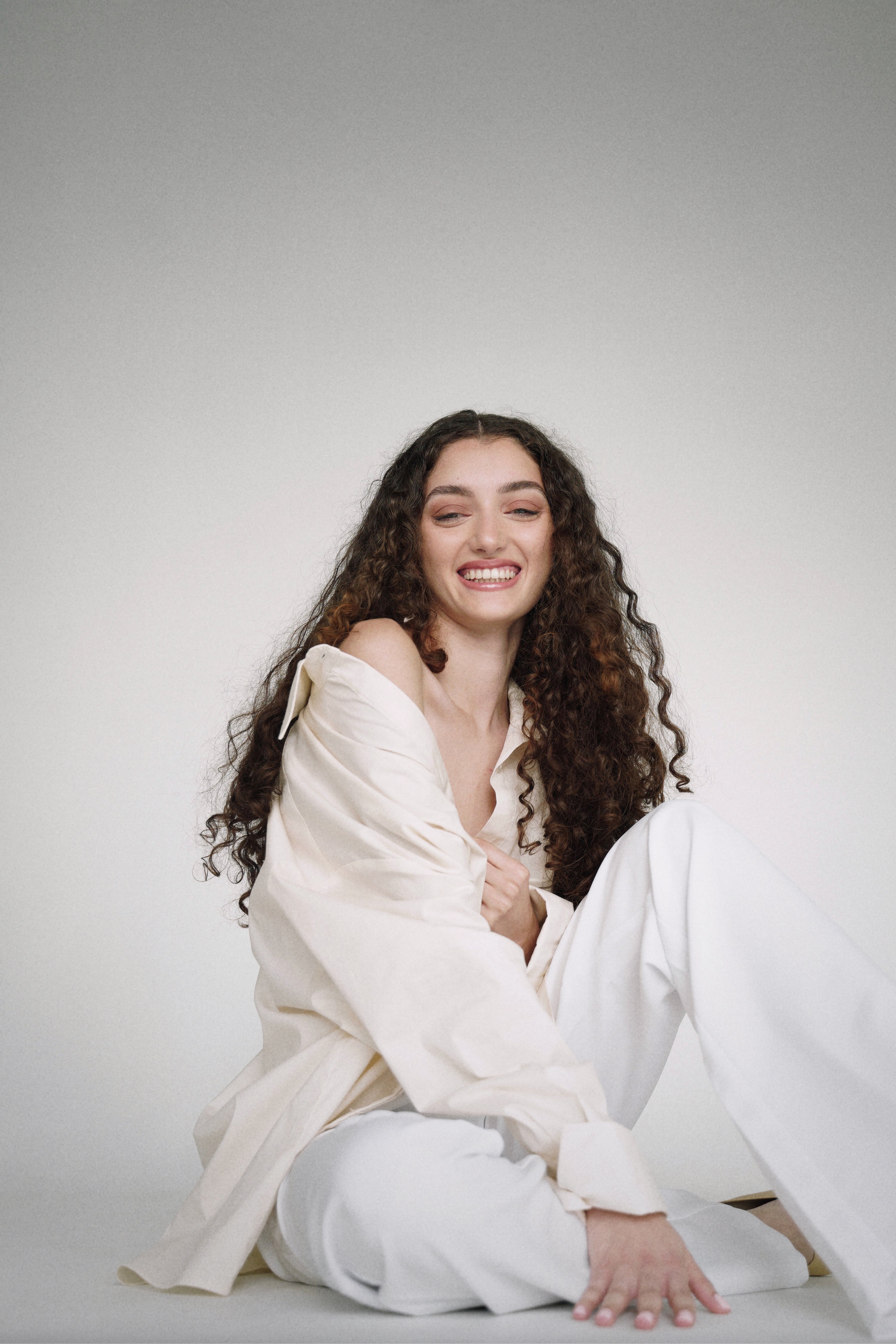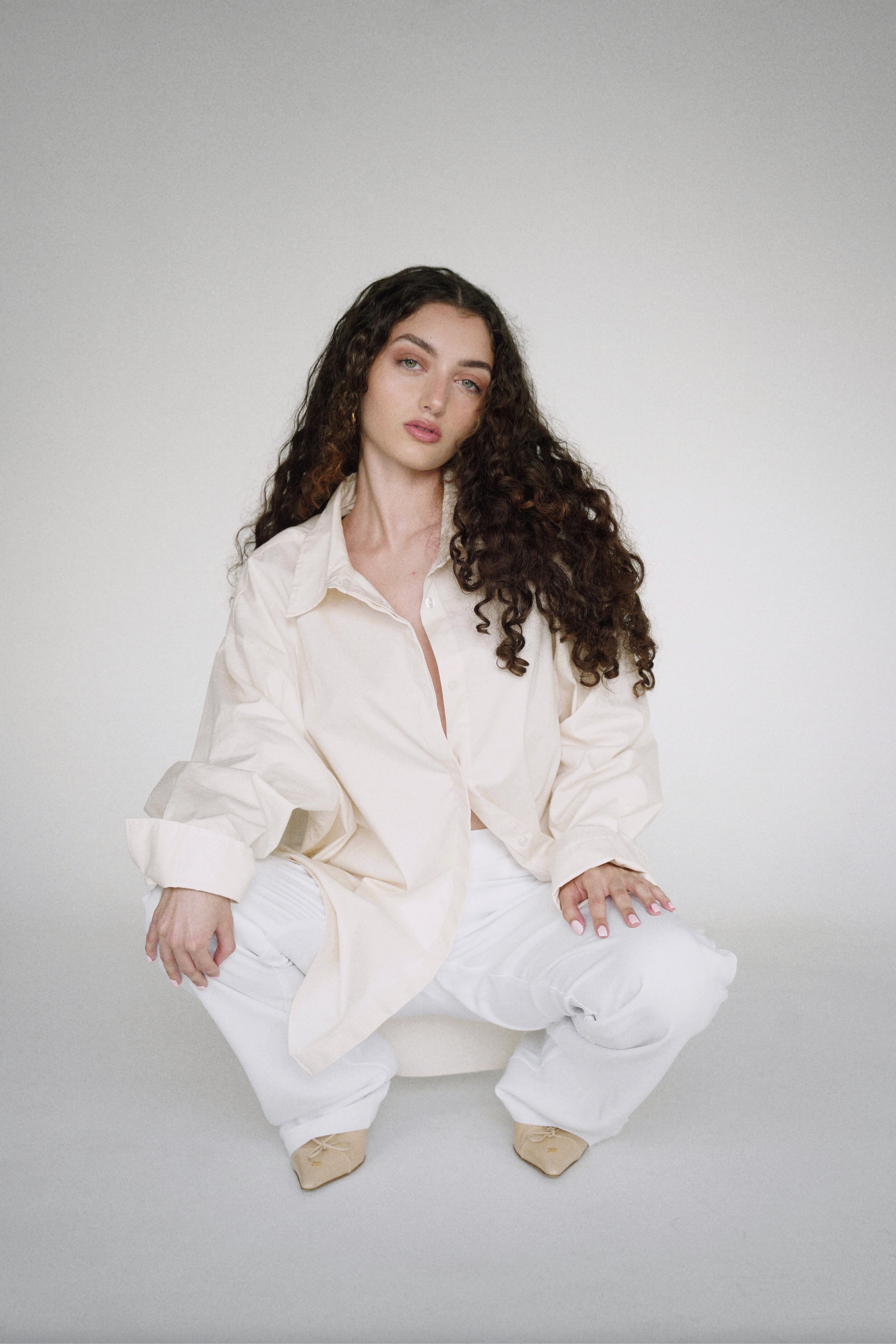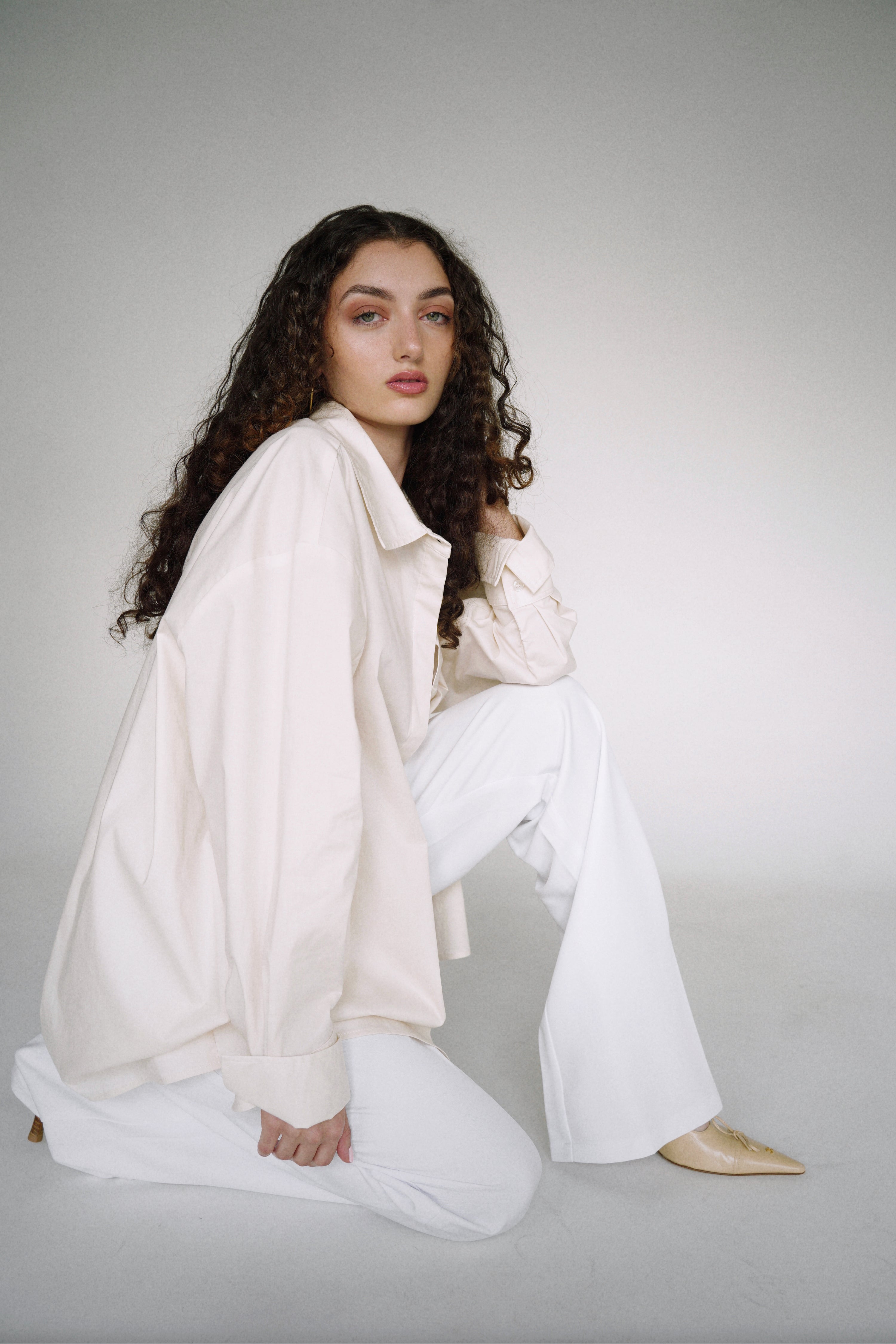 Experience the irresistible allure of the Amber shirt.
A sleek and timeless piece that is effortless and versatile. Crafted with a classic button-down silhouette, the Amber shirt features a pointed collar and button cuffs, adding a touch of refinement and elegance to your wardrobe. With its impeccable design and versatile style, the Amber shirt is more than just a shirt - it's an invitation to embrace effortless chicness.
The Amber shirt pairs perfectly with our matching shorts or pants, creating a striking ensemble that's sure to turn heads. 
Made in Los Angeles using deadstock fabric
Pointed collar 

Straight hem

Button front closure 
Button cuffs
Deadstock 100% crisp cotton poplin
Dry clean

Deadstock is leftover fabric from a fashion brand or textile mill's production process due to overproduction. Instead of letting it sit there or go to waste, we create a new beautiful piece using it.
Angelina wears size XS/S and her height is 5'3"
Oversized fit
Our average margin ranges from 2.5-3 while the rest of the fashion industry's margin is between 4-8. We believe sustainability goes hand-in-hand with transparency. There are a lot of costs we can't neatly account for like photography, employee salaries including sick pay and insurance, design, fittings, samples, office rent, and much more but you should know what you're paying for so you can better understand the value of the garments you buy.

Fabric: $15.34
Hardware: $10
Labor: $58.97
Transport: $1
--
Our cost: $200
Other brands: $426