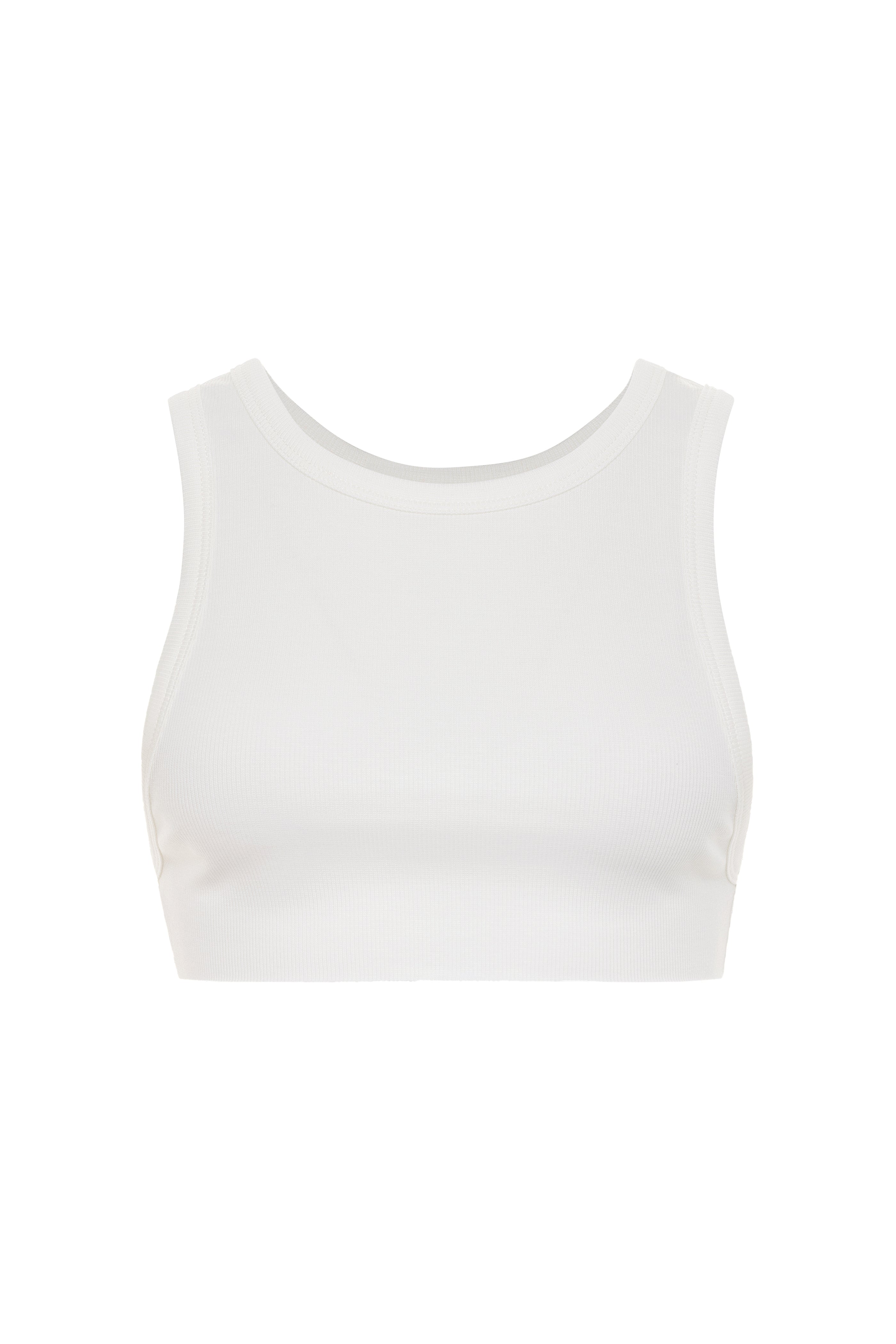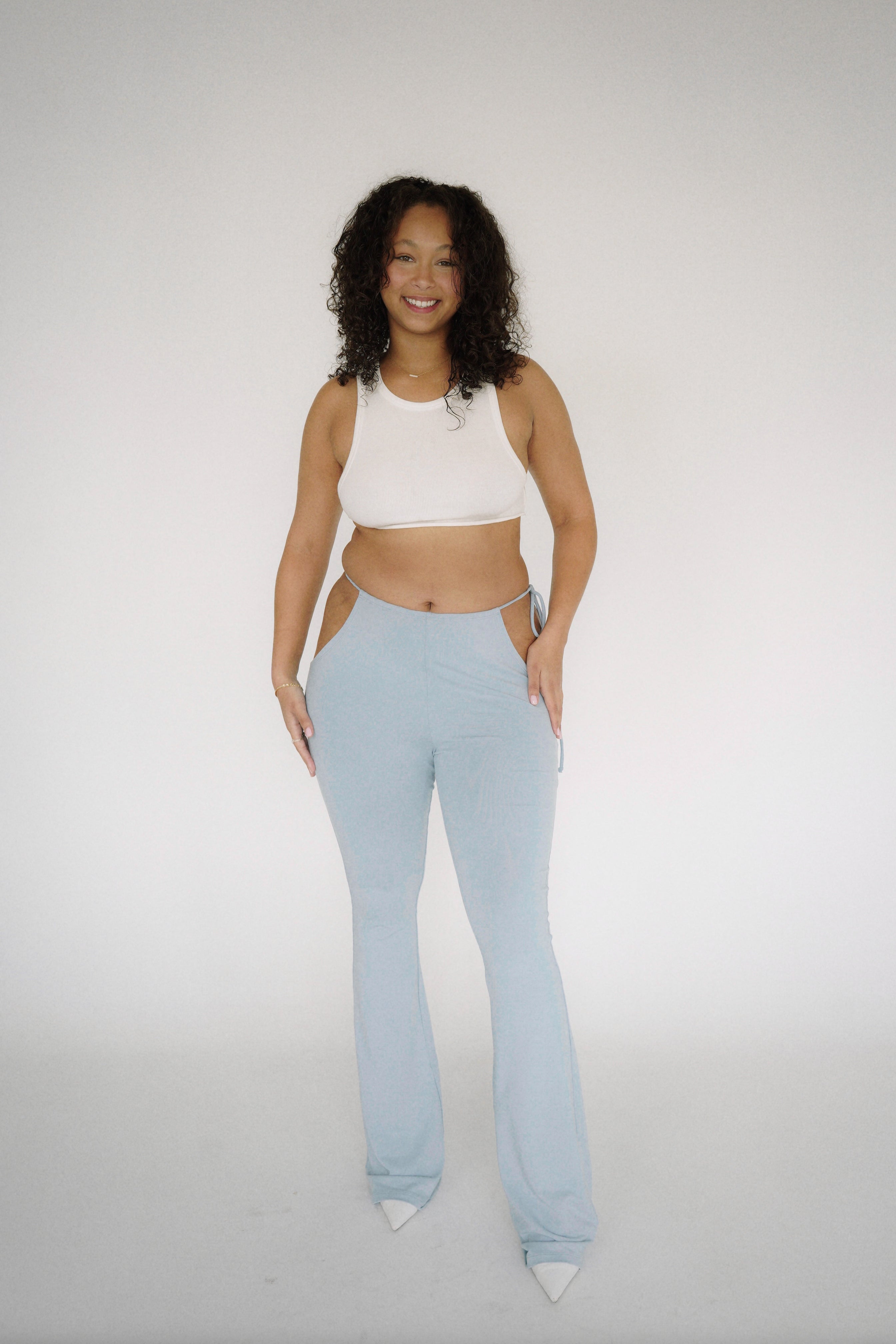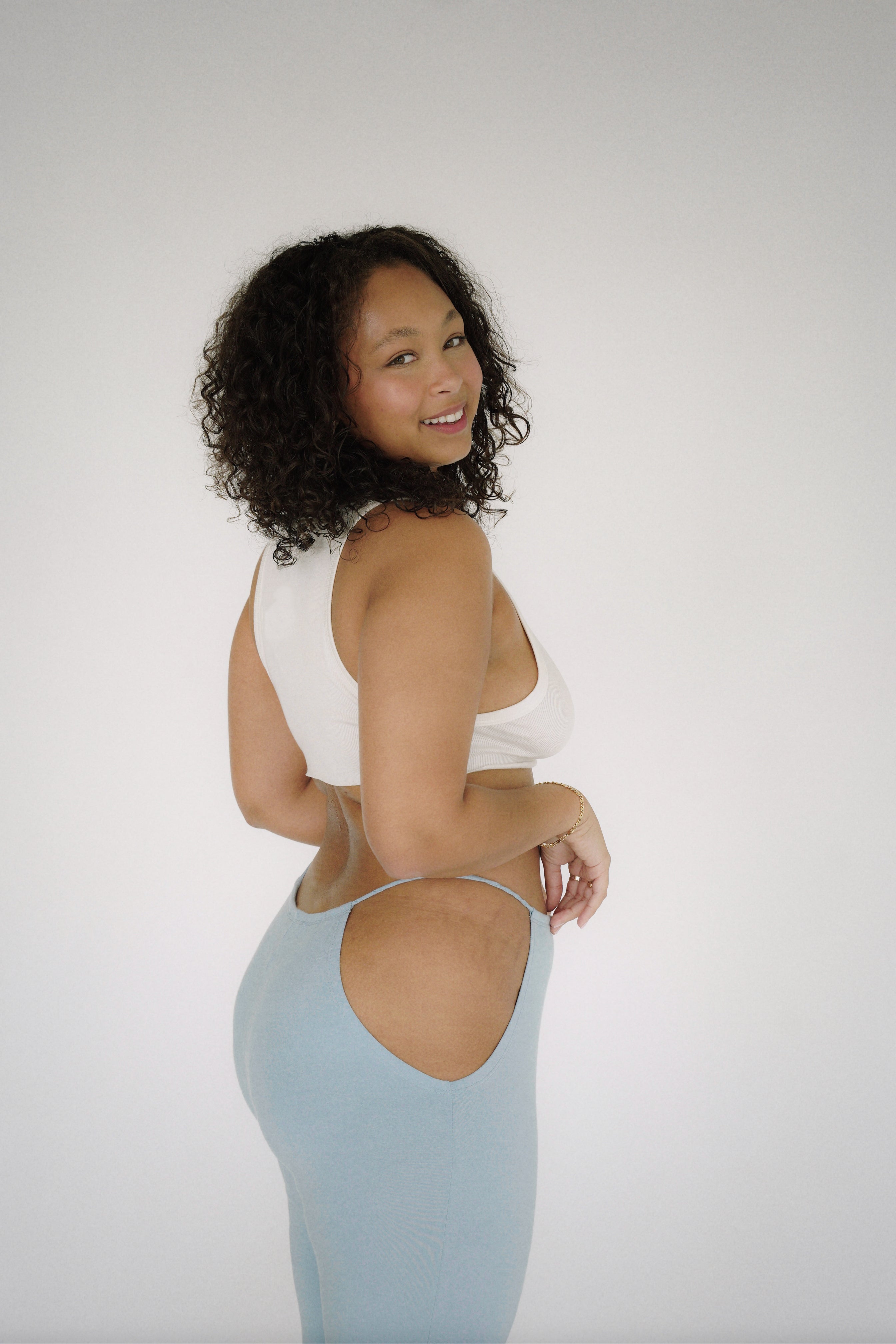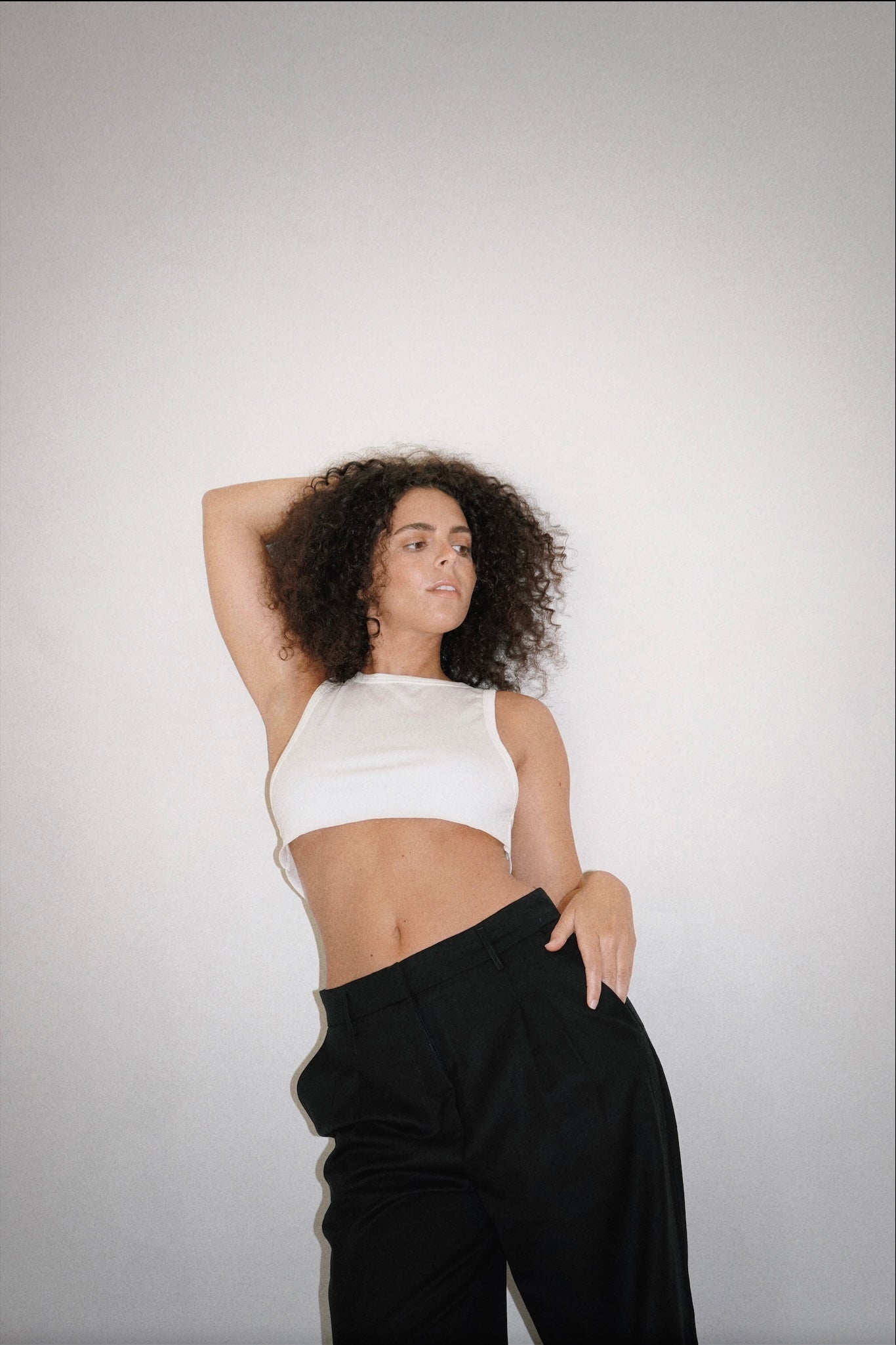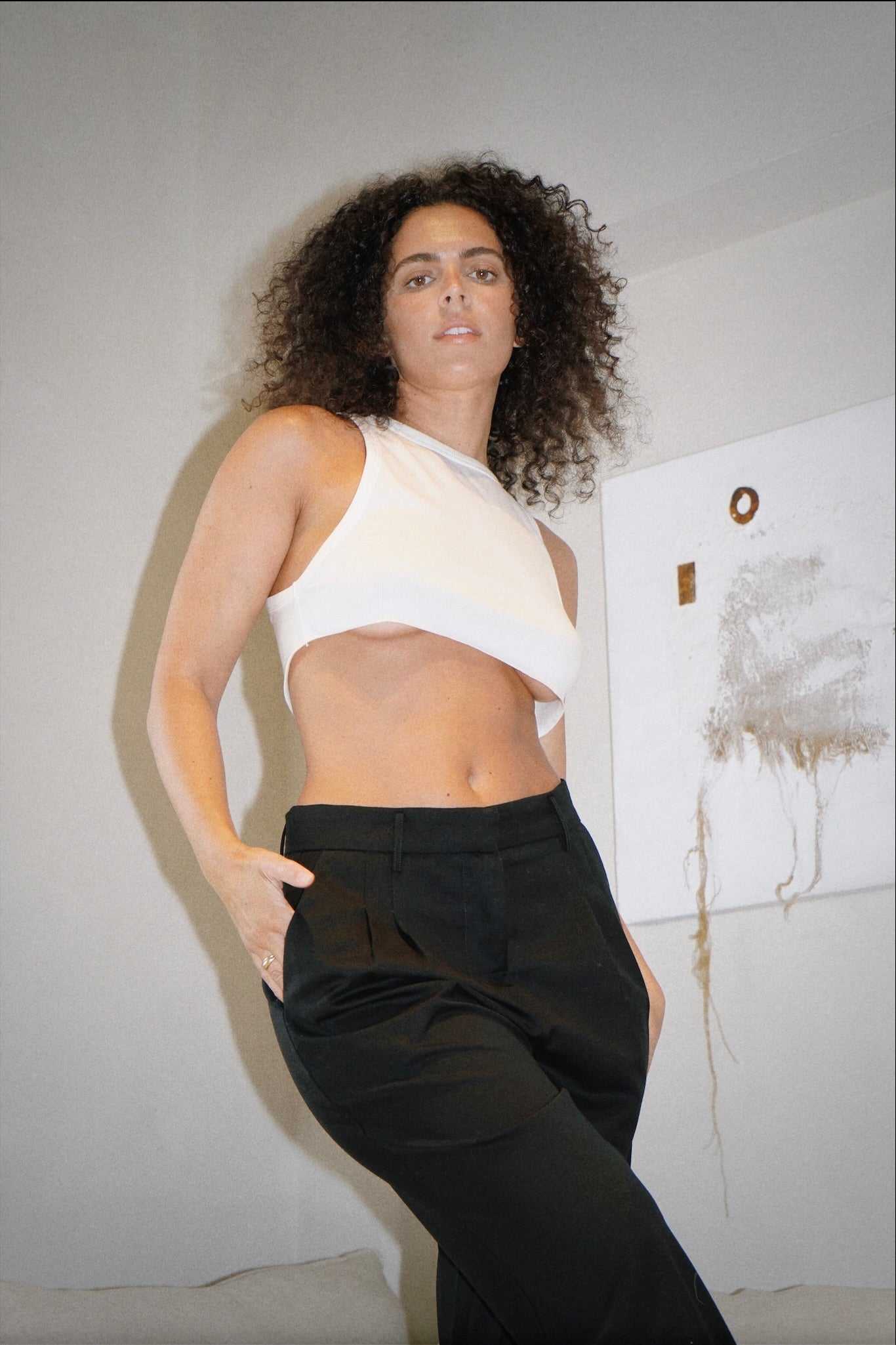 Meet Bella, a cropped twist to our classic tank top - an essential closet staple.
Bella is an ultra-versatile staple that you'll want to wear forever. Pair with pants or jeans, and simple sandals or heels for a day around town. A classic silhouette made of luxurious tencel fabric so it's soft and form hugging for an extra comfortable feel. Bella is a sleek timeless style that you can wear all year long.
Made in Los Angeles using tencel fabric
Raw edge

Cropped length
48% Cotton 48% Tencel Lycocell 4% Spandex
Dry clean
Olivia wears size S and her height is 5'8"
Veronica wears a size L and her height is 5'4"
Our average margin ranges from 2.5-3 while the rest of the fashion industry's margin is between 4-8. We believe sustainability goes hand-in-hand with transparency. There are a lot of costs we can't neatly account for like photography, employee salaries including sick pay and insurance, design, fittings, samples, office rent, and much more but you should know what you're paying for so you can better understand the value of the garments you buy.

Fabric: $4.30
Labor: $16.80
Transport: $2
--
Our cost: $70
Other brands: $115