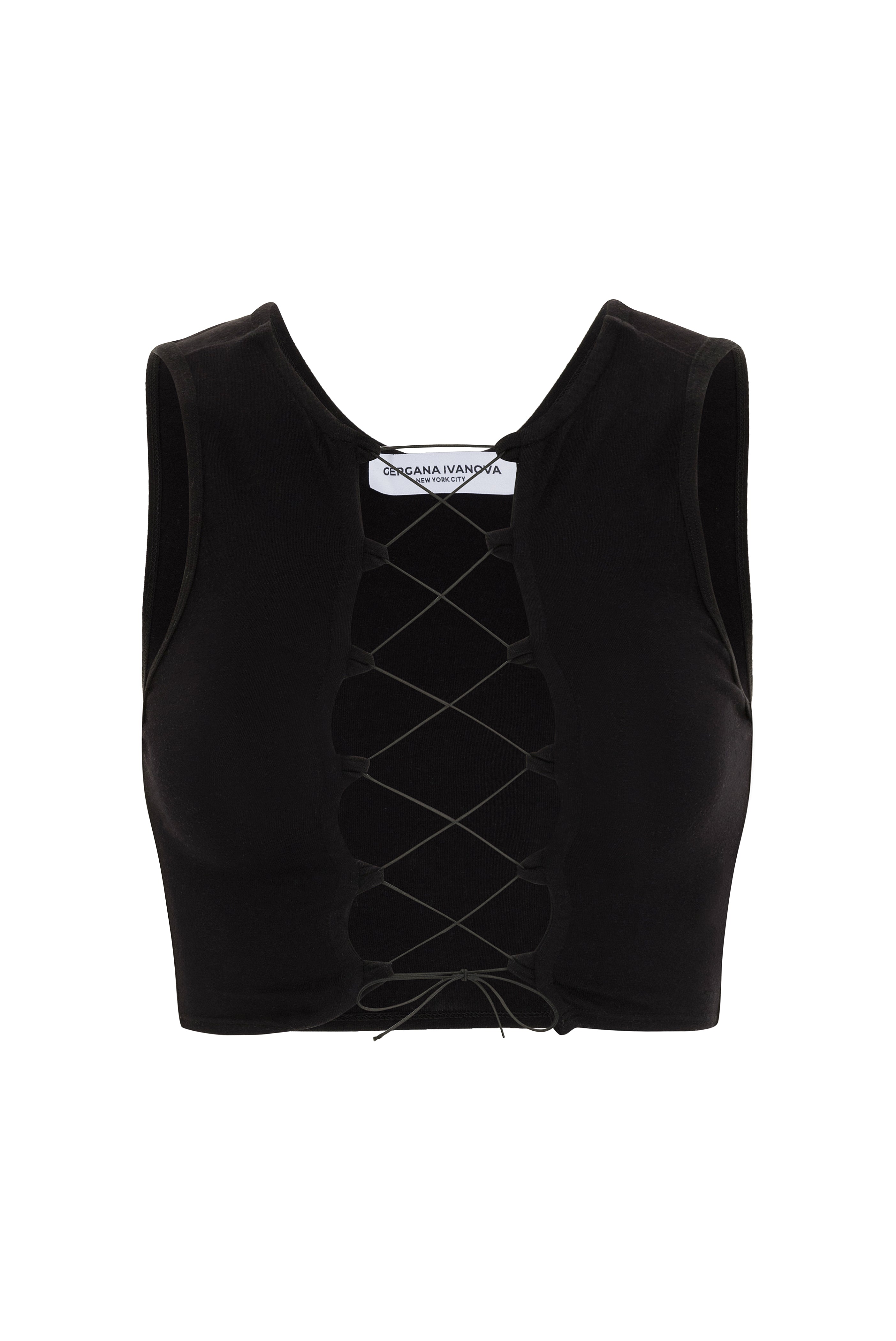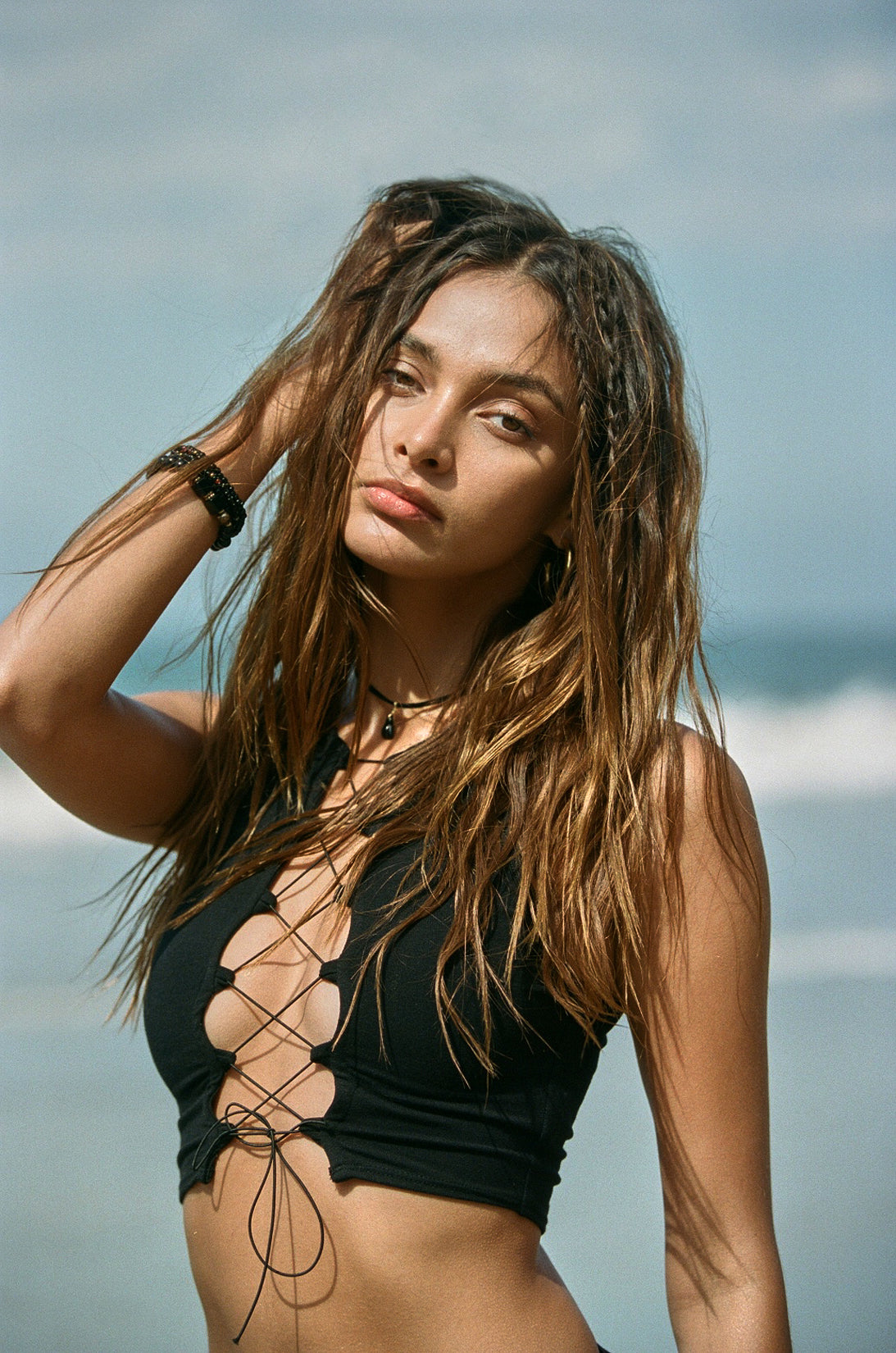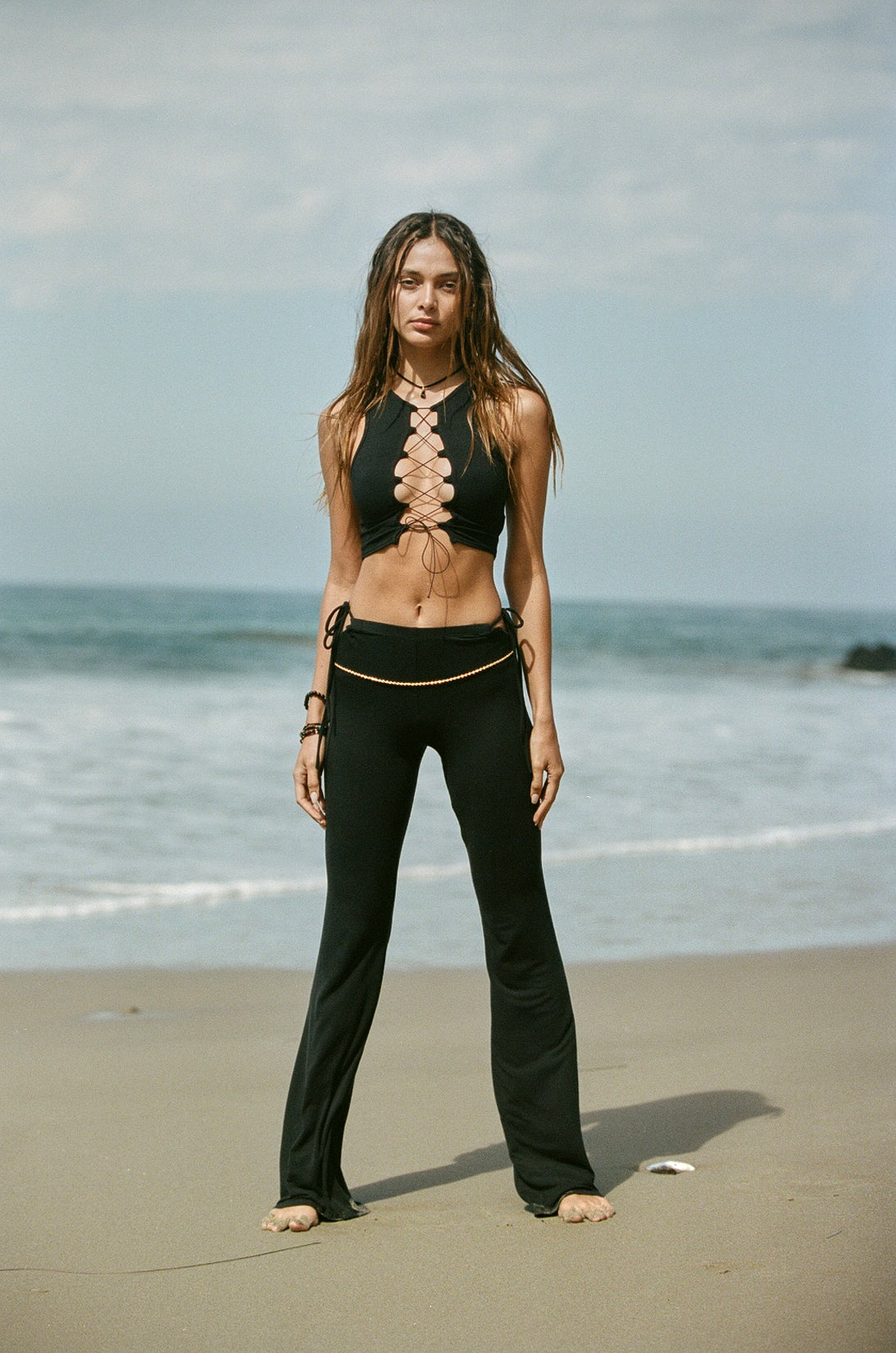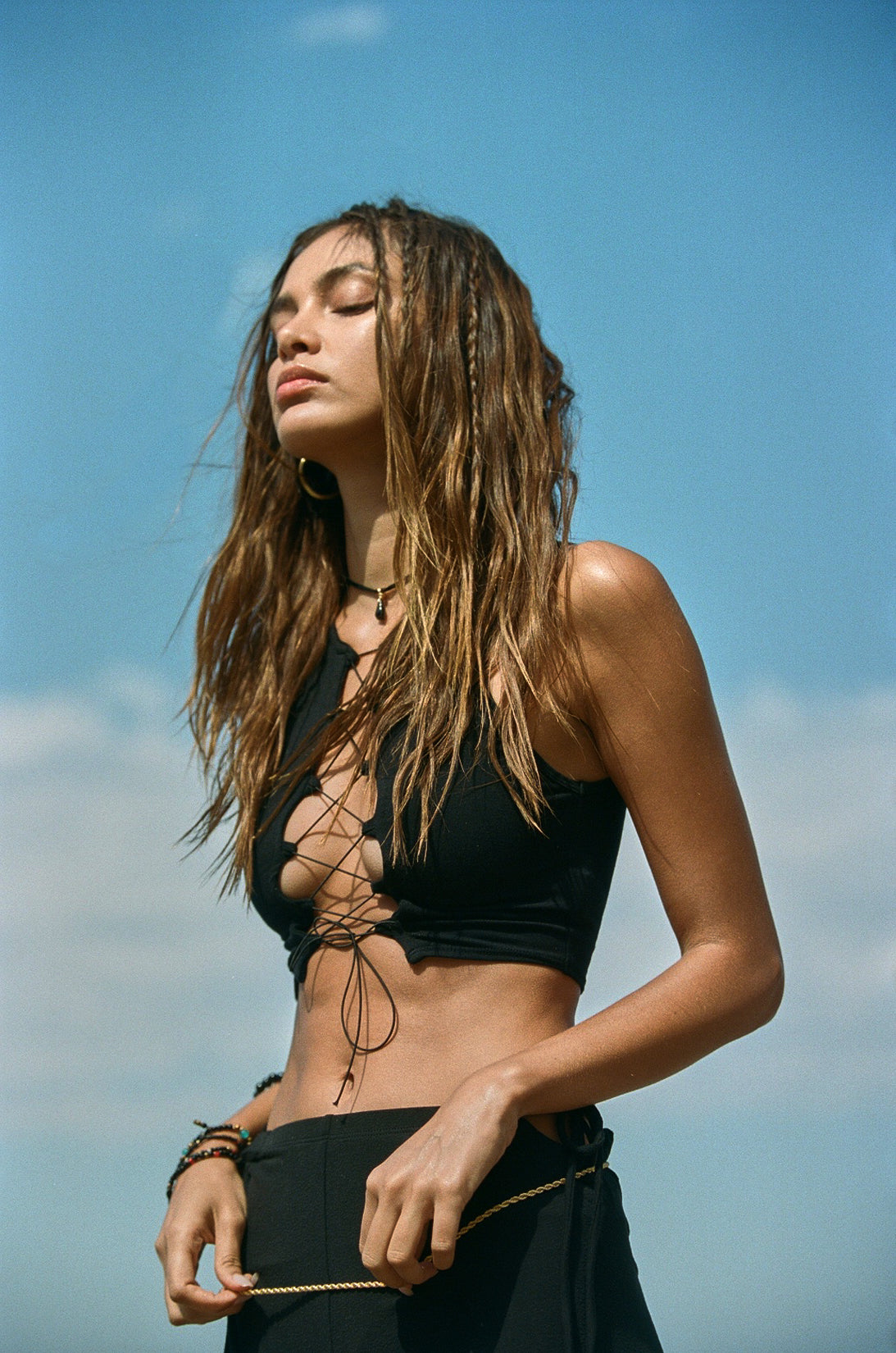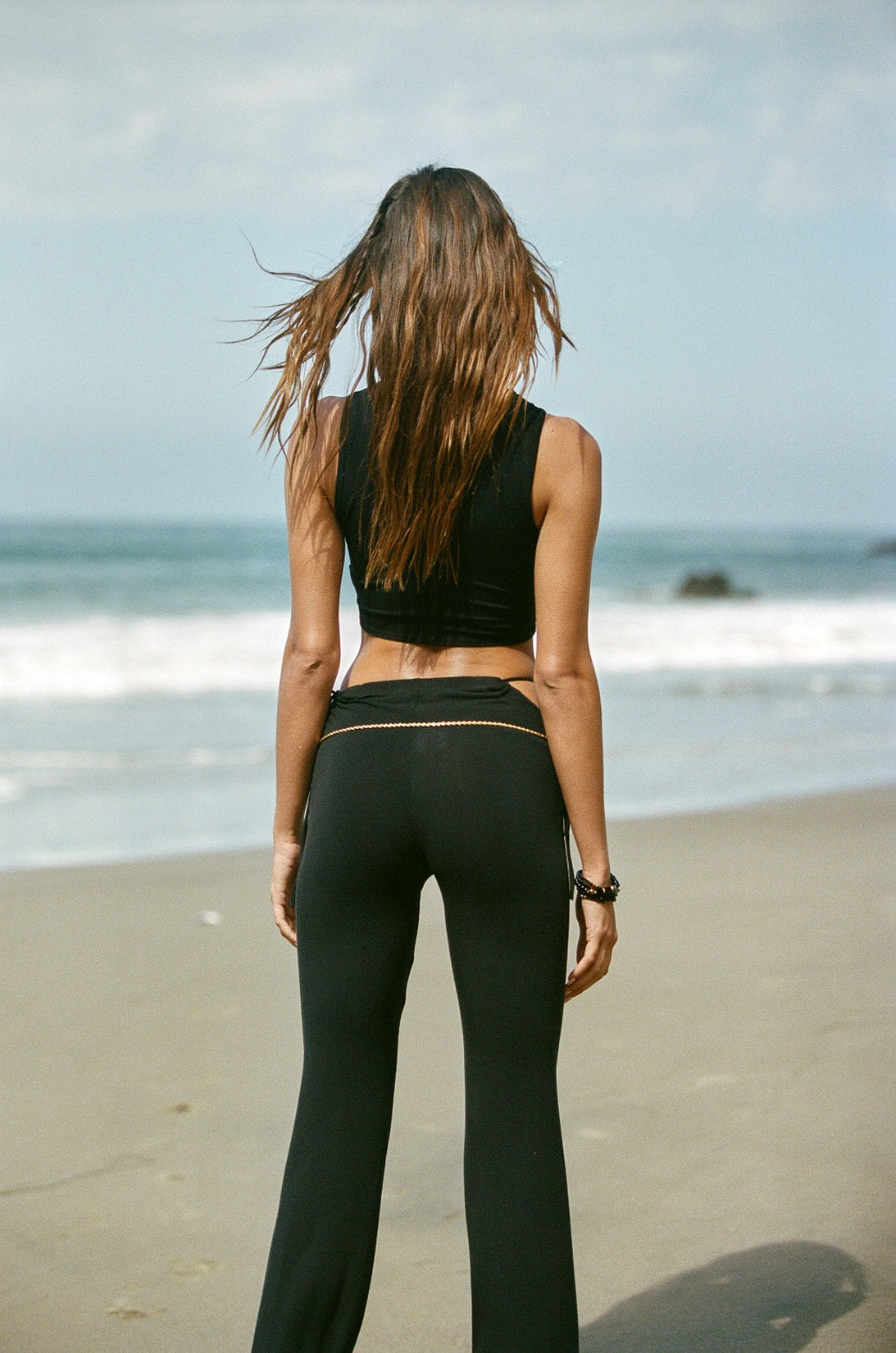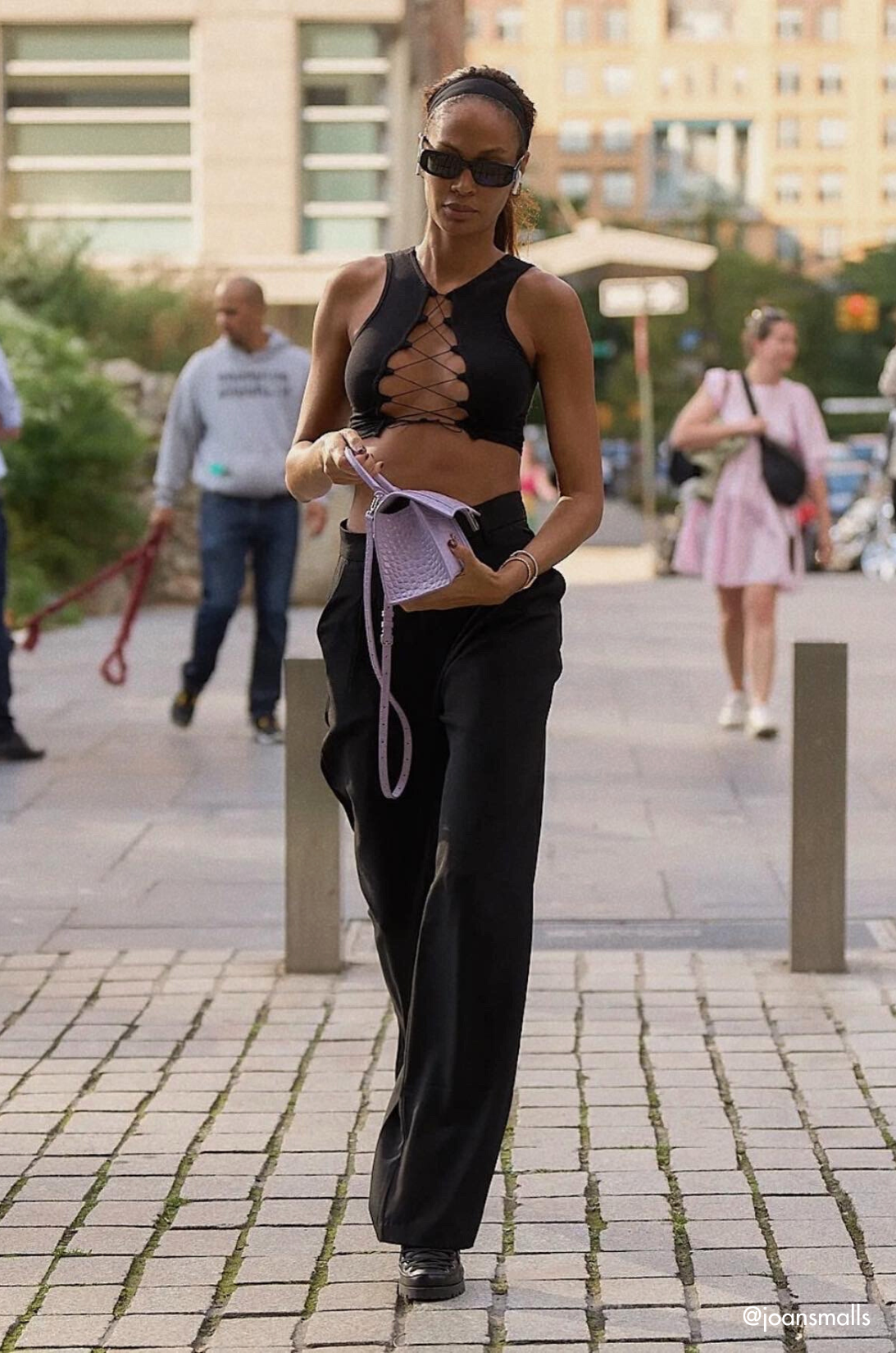 Indulge in the perfect combination of sexy and sophisticated with the Emma top.
Crafted from luxurious modal and cotton, this classic black top features a cropped silhouette and a lace-up style that hugs your body beautifully and shows just the right amount of skin. The Emma top is designed to make you feel effortlessly chic and comfortable, while also complementing any outfit in your closet.
Pair it with our Alexandra pants, your favorite sandals or heels, and gold jewelry for a head-turning look that's both glamorous and refined. With its impeccable design and versatile style, the Emma top is more than just a piece of clothing - it's an invitation to embrace effortless elegance.
Made in Los Angeles, California.
Lace-up front detail
49% micro modal 45% cotton and 6% spandex
Dry clean

Modal: a soft man-made fibre that is made from natural materials and is completely biodegradable. It's soft, strong, lightweight, and breathable. Modal fabric is a bio-based fabric that is made from spinning beech tree cellulose.
Model wears a size small and is 5'8"
Slip on style
Body hugging fit
Our average margin ranges from 2.5-3 while the rest of the fashion industry's margin is between 4-8. We believe sustainability goes hand-in-hand with transparency. There are a lot of costs we can't neatly account for like photography, employee salaries including sick pay and insurance, design, fittings, samples, office rent, and much more but you should know what you're paying for so you can better understand the value of the garments you buy.

Fabric: $3.23
Hardware: $5
Labor: $53.80
Transport: $0.84
--
Our cost: $180
Other brands: $300